The Finest In Home Care in Sumter, SC Comes from Comfort Keepers of Columbia, SC
Our in home care in Sumter, SC is customizable and ready to cover all of your loved ones needs
No one truly wants to believe the parents who invested so much of their lives caring for and providing for them as they grew up have reached the point at which they themselves might need a little extra help around the house. However, the simple fact is that as we get older our abilities may begin to diminish. For some it is a matter of physical limitations, for others, it is mental limitations such as senility or dementia. If one or more of your parents has reached this point, rather than placing them in a nursing home, have you considering using an in home care service in Sumter, SC? This type of service such as is offered by Comfort Keepers of Columbia, SC, can help to make it possible for your parents to remain in their home or yours and enjoy their golden years.
Services Our in Home Care in Sumter, SC Can Help With
If you have never considered using an in home care service in Sumter, SC, you may not be aware of the many tasks around your home we can help with, all of which are designed to lighten the load. We know that trying to balance a career, raising your own family, managing your home, and taking care of your parents can seem like an insurmountable task. Trying to do all of this can be physically, mentally, and emotionally exhausting, not to mention leaves very little time for yourself. Our caregivers are prepared to assist with a number of homemaking tasks, including: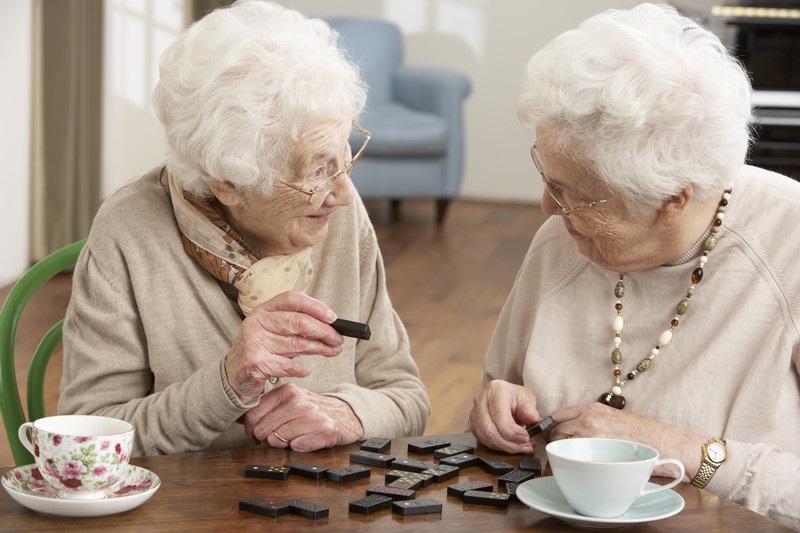 Light house cleaning, including bathrooms, kitchen, floors
Laundry as needed, including wash, dry, iron, fold, and put away
Shopping for groceries using your coupons to save your money
Assistance with preparing nutritional meals
Incidental transportation
Companionship
One of the most important aspects of our senior care plans in Sumter, SC is their ability to be customized to meet the needs of your parents both now and in the future. They have been made this way to ensure both you and your parents can enjoy this time in their lives without putting an undue burden on anyone.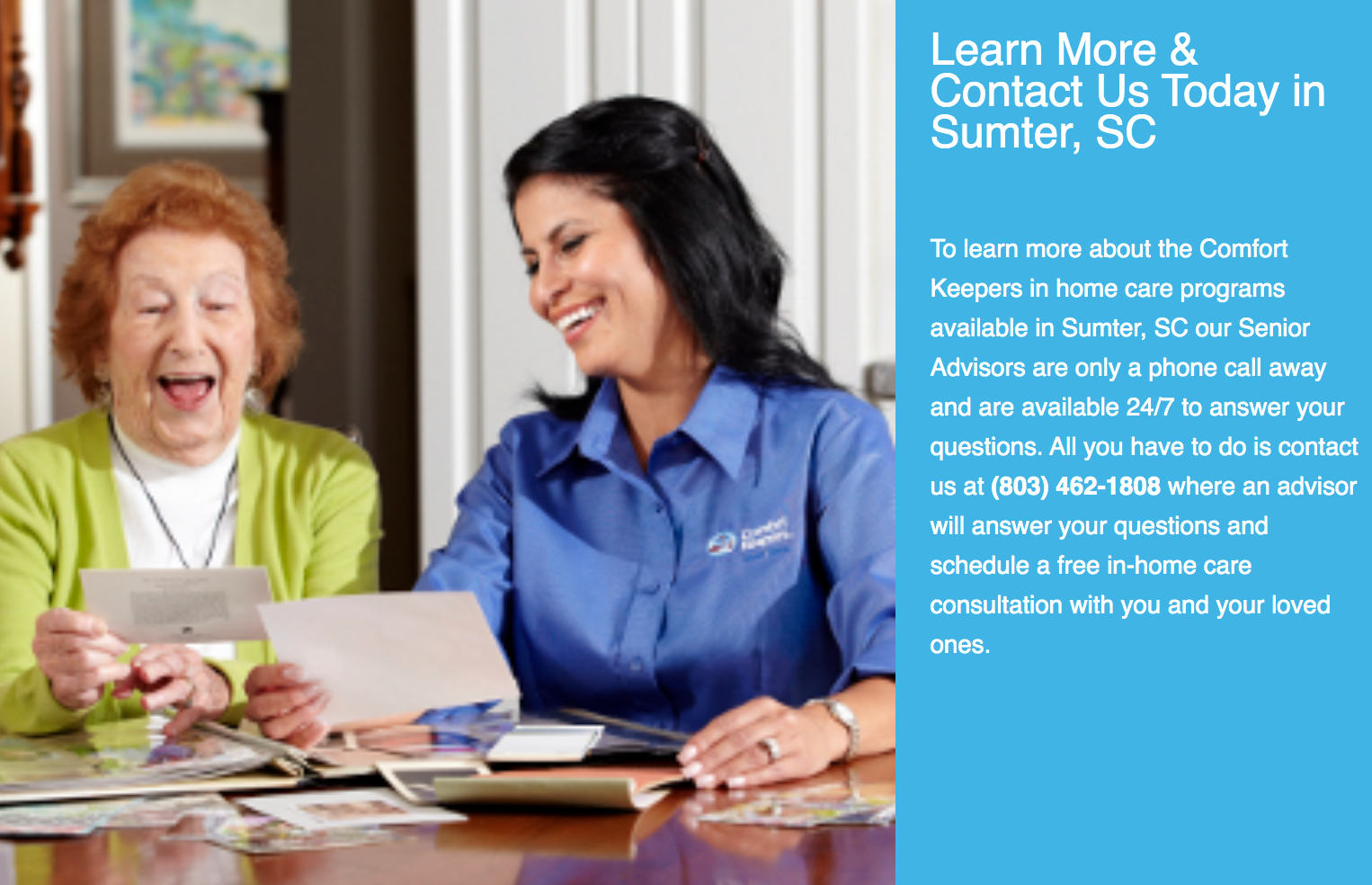 Comfort Keepers In Home Care proudly provides senior care services in the following communities of South Carolina:
Blythewood, Cades, Cassatt, Cayce, Columbia, Coward, Dalzell, Darlington, Dentsville, Eastover, Effingham, Elgin, Elliott, Florence, Hartsville, Horatio, Lake City, Lamar, Lexington, Lugoff, Lydia, Lynchburg, Mayesville, Olanta, Pinewood, Rembert, Shaw Air Force Base, Sumter, Timmonsville, Turbeville, Washington, and Wedgefield