In Home Care at Shaw Air Force Base, SC
Learn about the benefits and services of in home care
We all want our loved ones to enjoy healthy lives and to be able to live those lives in an environment that is safe, pleasant, and familiar. When seniors are faced with psychological or medical challenges it may be difficult for them to remain at home. Thanks to the support from in home care providers, many seniors who would otherwise need to move to a nursing home or need the services of skilled care can remain safely in their own homes.
All care is not the same. For some seniors, short-term help is required, whereas others may need help while recovering from a medical procedure, injury or illness. Other seniors might need long-term support as they work through progressive or chronic ailments.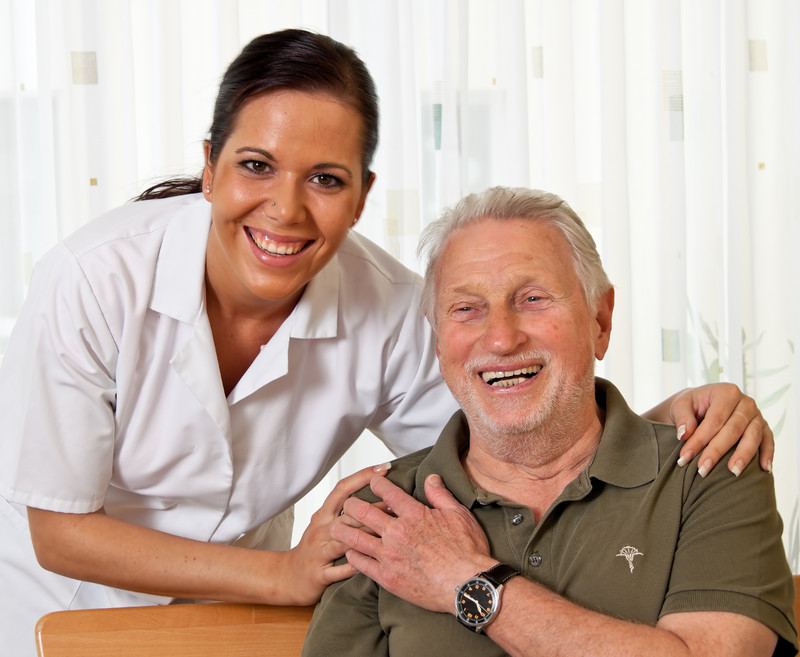 Comfort Keepers serving Shaw Air Force Base also affords hospital to home transitioning care, end of life care and respite care. They also specialize in Alzheimer's and dementia care.
Our in home care services include:
Light housekeeping
Meal preparation
Laundry
Medication Management
Grooming
Bathing
Eating support
Dressing
Toileting
Local transportation
Grocery shopping
Running errands

In Home Care from Comfort Keepers
Senior home care is taken to the next level with Comfort Keepers. All services and supports are completed according to our Interactive Caregiving model. This means the senior is the main focus, not the actual task.
For many seniors, the companionship component of our care is significant. With Interactive Caregiving, our caregivers wilfully engage seniors emotionally, cognitively, and socially. Addressing the seniors as a whole allows caregivers to help them avoid loneliness, depression, and social isolation.
A great part of in home care is that it can be fully customised to meet the needs of each senior. Further, a caregiver visits your loved one's home at a time suitable for the senior, and the sole focus of care during the visit is on your loved one.
With all these benefits of in-home care, it is no surprise that research has found that seniors stay healthier, recover faster, have less secondary infections, and avoid hospital re-admissions when they receive care in their own home.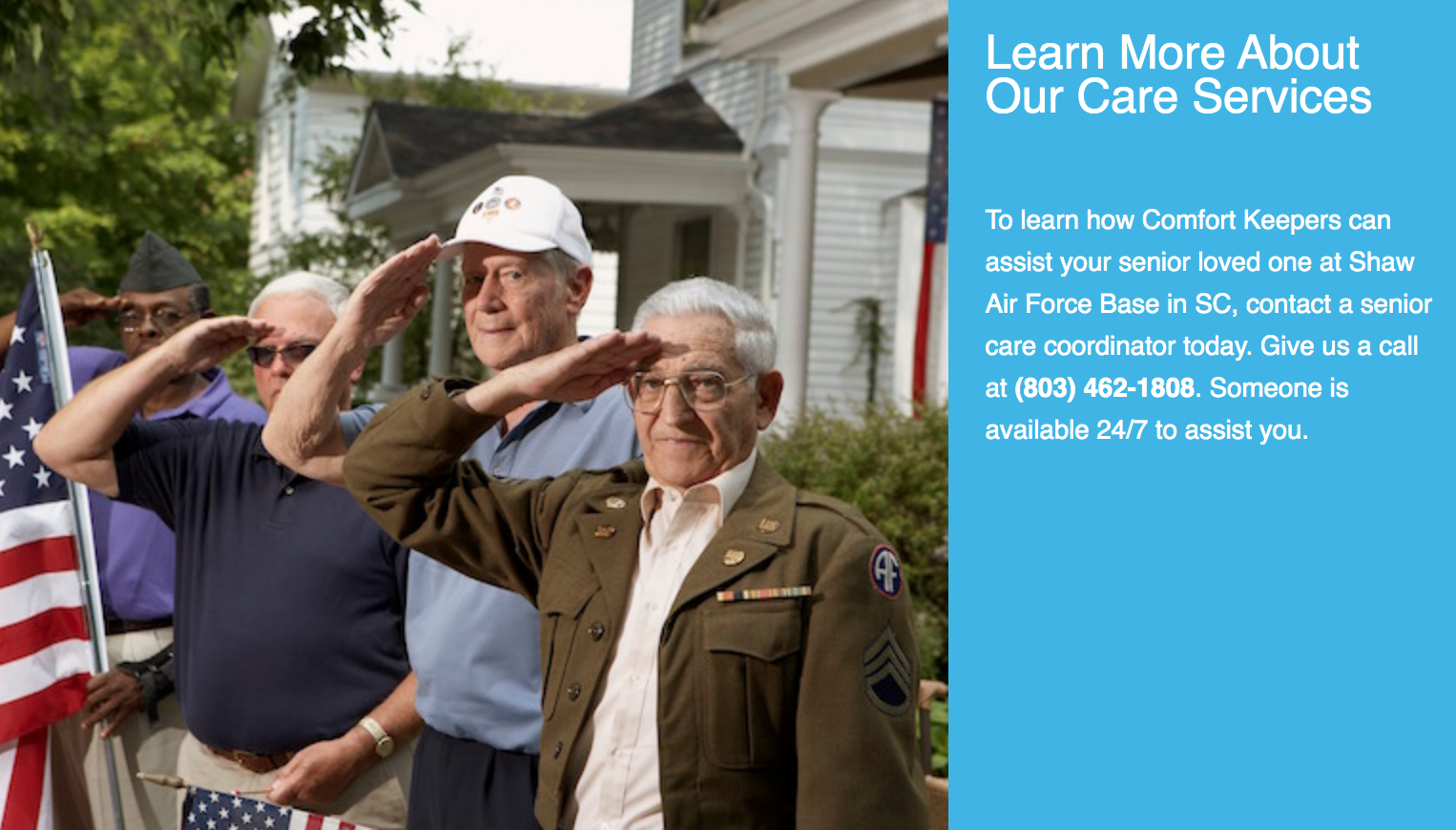 Comfort Keepers In Home Care proudly provides senior care services in the following communities of South Carolina:
Blythewood, Cades, Cassatt, Cayce, Columbia, Coward, Dalzell, Darlington, Dentsville, Eastover, Effingham, Elgin, Elliott, Florence, Hartsville, Horatio, Lake City, Lamar, Lexington, Lugoff, Lydia, Lynchburg, Mayesville, Olanta, Pinewood, Rembert, Shaw Air Force Base, Sumter, Timmonsville, Turbeville, Washington, and Wedgefield