In Home Care in Lexington, SC
Comfort Keepers Offers a Full Range of In Home Care for Seniors in Lexington, SC
When your elderly loved ones begin to show signs they may be struggling with taking care of their home and themselves, you may find the time has come to find an in home care service in Lexington, SC that can help. Here at Comfort Keepers of Columbia, SC we realize there are a number of elderly care services in the area for you to choose from and that making the right choice can be challenging. However, we believe that our fully customizable services have for more to offer for you and your loved ones.
There is far more to an in home care service in Lexington, SC than a company that simply provides someone to take care of basic homemaking and personal care tasks. Anyone can offer that, however, through our innovative personalized care service we call "Interactive Caregiving", each of our caregivers has been chosen for their dedication to their clients and their ability to connect with them on a more personal level. Rather than simply coming into the home and taking over everything on the list, our Interactive Caregiving™ is designed to let your loved ones join in on as many homemaking and personal care activities as they are physically and mentally capable of. Medical research has shown that the more physically and mentally active seniors are, the longer and healthier their lives are likely to be.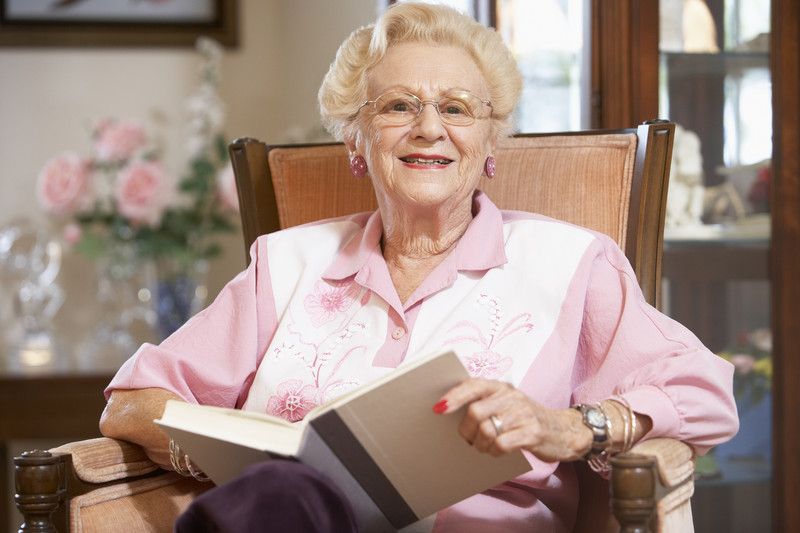 What Our Interactive Caregiving Type of In Home Care in Lexington, SC Offers
To start with our Interactive Caregiving provides each of our clients with a caregiver who has been chosen to match the needs, personality, and desires of their client. Not only is the caregiver in the home to help with the chores, they are also there to provide one of the most important aspects of any in home care service in Lexington, SC. This is companionship in the form of conversation and keeping their clients fully engaged to best of their abilities.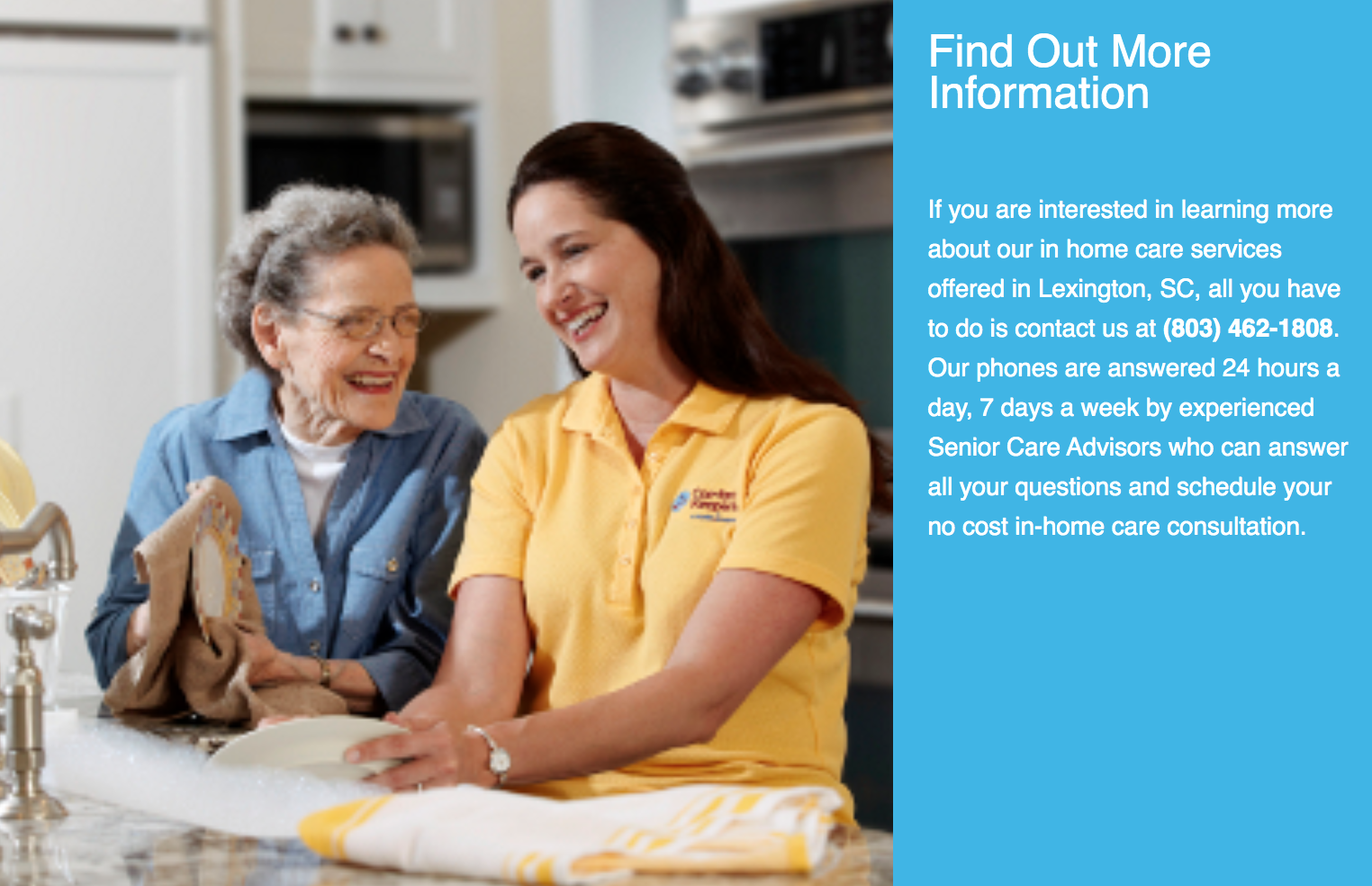 Comfort Keepers In Home Care proudly provides senior care services in the following communities of South Carolina:
Blythewood, Cades, Cassatt, Cayce, Columbia, Coward, Dalzell, Darlington, Dentsville, Eastover, Effingham, Elgin, Elliott, Florence, Hartsville, Horatio, Lake City, Lamar, Lexington, Lugoff, Lydia, Lynchburg, Mayesville, Olanta, Pinewood, Rembert, Shaw Air Force Base, Sumter, Timmonsville, Turbeville, Washington, and Wedgefield