Senior Care in Hartsville, SC
Senior Care in Hartsville, SC for Veterans by Comfort Keepers of Columbia, SC
Senior care in Hartsville, SC is now available for veterans that includes the services of a certified home health care aide. As part of the VA-funded HHHA (Home Health Aide Care Program), Comfort Keepers is now able to offer eligible veterans a specified number of free in-home care visits from a certified home health care aide. These visits are intended to help supplement the services provided by an RN and offer a wide range of homemaking and personal care services.
Our senior care services are intended to make it much easier for our clients to remain in their homes rather than finding themselves facing spending their remaining years in a nursing home or assisted living facility. Our caregivers are prepared to offer a number of services, including:
Companionship
Mobility assistance
Personal care
Housekeeping
Laundry
Grocery shopping/errand running
Transportation
Medication Management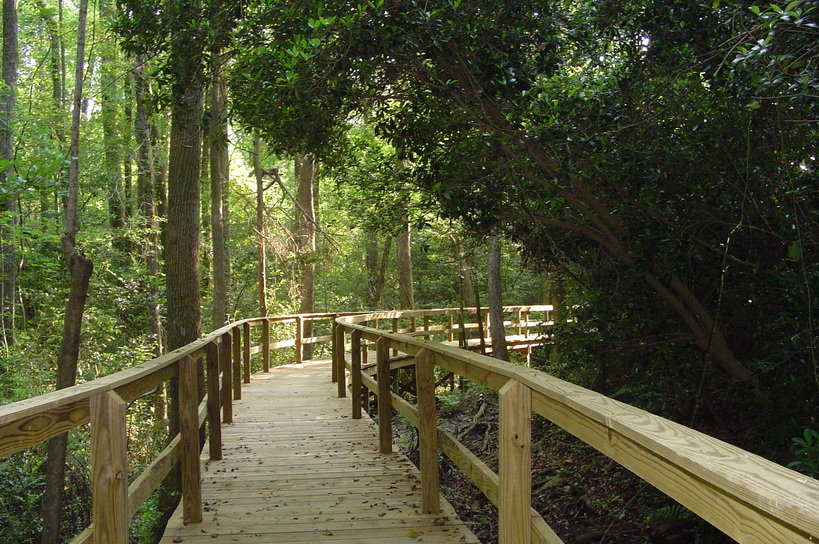 Our goal is to provide those in our community who have already given their services as part of our military with the finest possible level of elderly care. We want you to be able to spend your golden years enjoying life, not worrying about who will keep your home clean, fix your meals, and be there when you need them. Our services are available for as little as a few hours a week or in shifts to cover 24 hours a day, 7 days a week as needed.
One thing that many veterans are not aware of is that as long as you are an eligible veteran, the cost of our senior care in Hartsville, SC is covered by the VA under the HHHA program. You must meet the clinical needs for these services, and you must be enrolled in the VHA Standard Medical Benefits Package.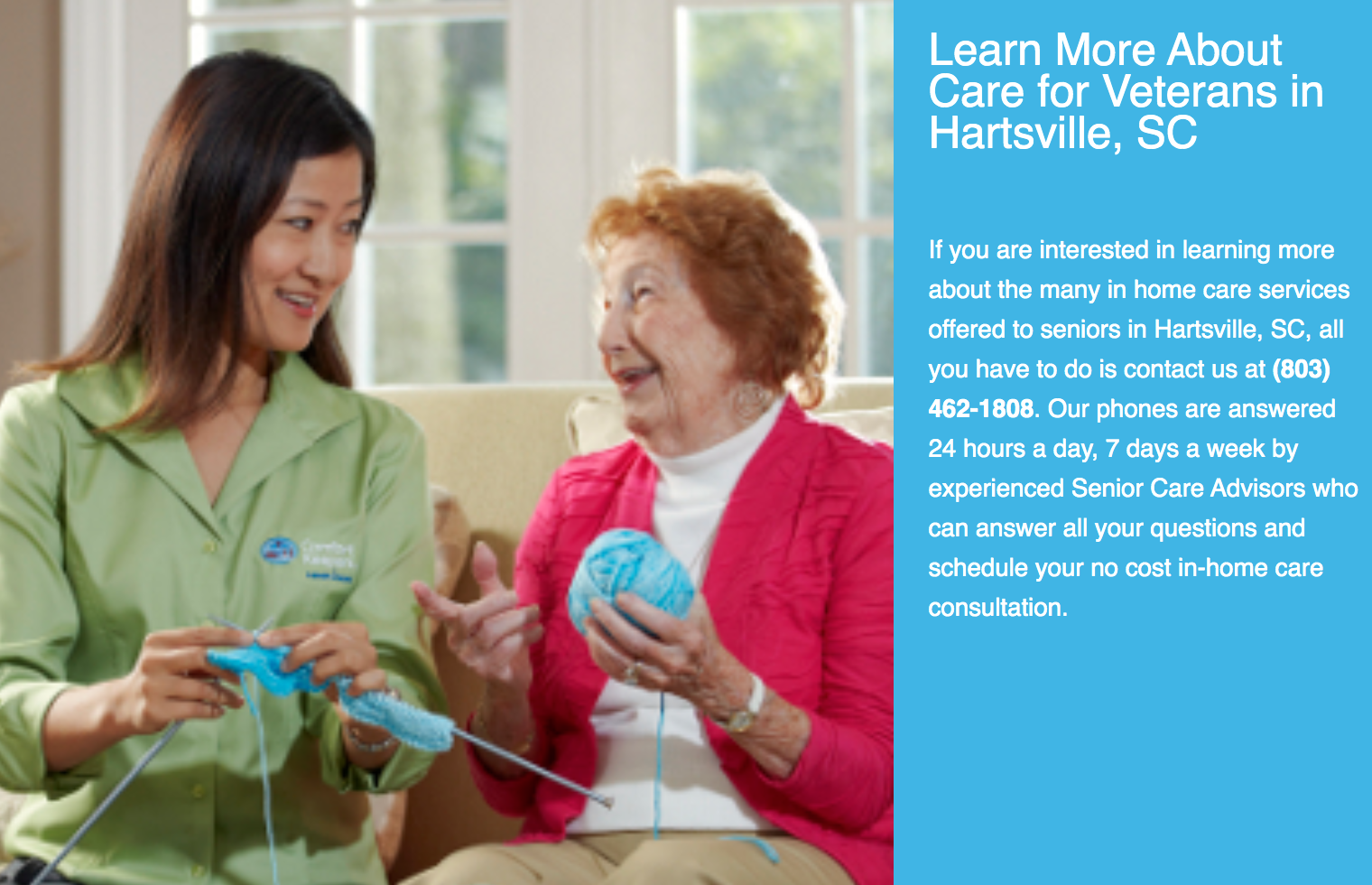 Comfort Keepers In Home Care proudly provides senior care services in the following communities of South Carolina:
Blythewood, Cades, Cassatt, Cayce, Columbia, Coward, Dalzell, Darlington, Dentsville, Eastover, Effingham, Elgin, Elliott, Florence, Hartsville, Horatio, Lake City, Lamar, Lexington, Lugoff, Lydia, Lynchburg, Mayesville, Olanta, Pinewood, Rembert, Shaw Air Force Base, Sumter, Timmonsville, Turbeville, Washington, and Wedgefield