Senior Care in Elliot, SC for the Transition Home by Comfort Keepers of Columbia, SC
Our senior care can be there for your on your road to recovery
Doctors and medical experts alike agree that the most important part of an elderly person's recovery from a long hospital stay or surgery is the transitional period or first few days or weeks. If a person has access to the right amount of support and care, chances are good they will enjoy a much faster recovery. On the other hand, if they don't get the necessary care and support, most will suffer a slower recovery or may even end up back in the hospital. Comfort Keepers is proud to offer seniors in Elliot, SC a senior care plan designed to make your transition home as easy as possible.

How Does Our Senior Care in Elliot, SC Help?
We know there are many different plans of care for seniors in Elliot, SC you could choose from, we believe our services and caregivers have much more to offer. Not only will they be there to help you from a medical point of view, but they are also ready to step in and help with a number of personal care and homemaking tasks. Among the many homemaking tasks, they can help with are: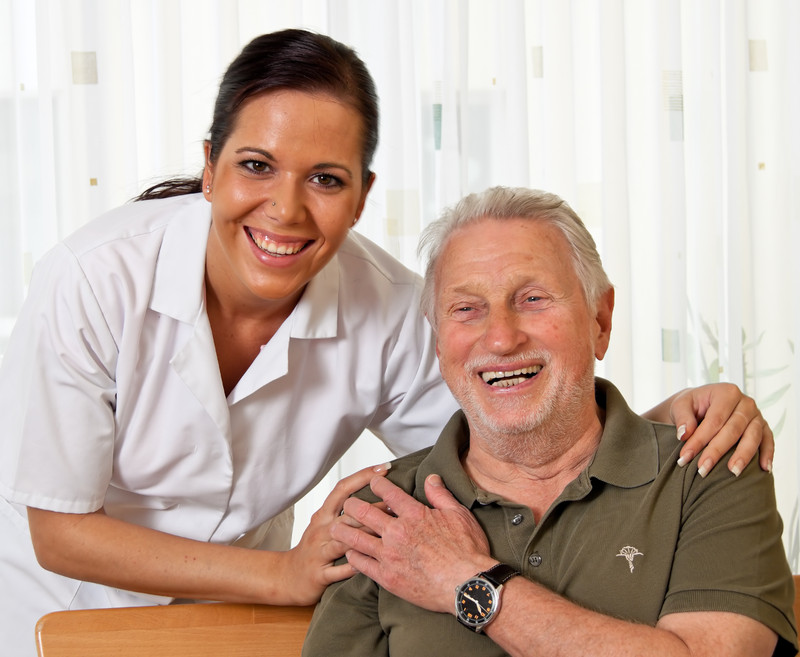 Light house cleaning such as bathrooms, kitchens, and floors
Nutritious meal preparation
Laundry assistance, including wash, dry, iron, fold, put away
Keeping your medical team alerted to your condition
Keeping you on track with the necessary medical care
Whether you need nothing more than someone who can be there for a few hours a day or a team of caregivers who can be there in shifts 24/7, Comfort Keepers can help. Our senior care plans in Elliot, SC are fully adaptable to meet your needs during your transition from the hospital back to your home and your life. Our goal is to ensure you are able to enjoy a full and speedy recovery.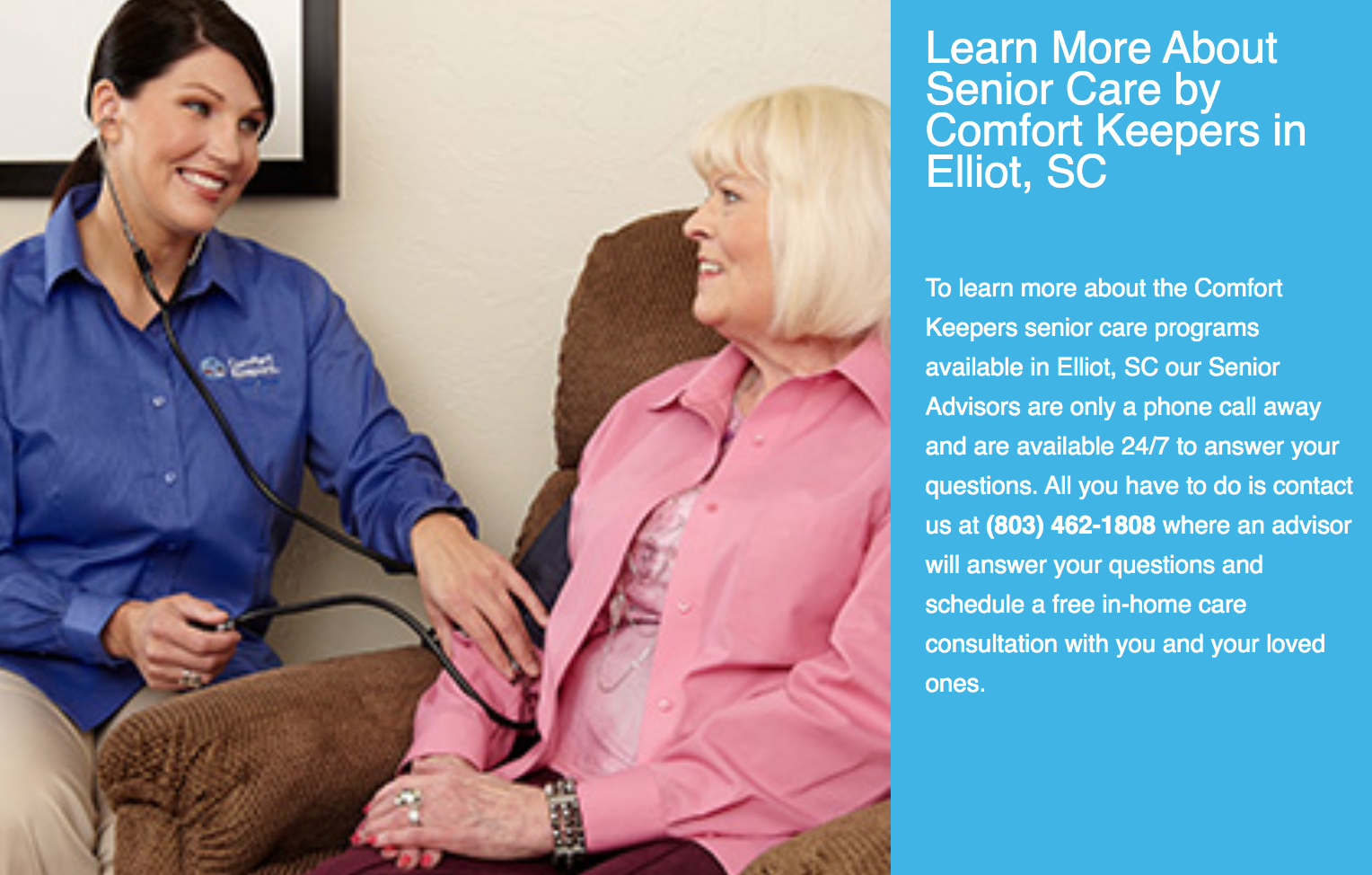 Comfort Keepers In Home Care proudly provides senior care services in the following communities of South Carolina:
Blythewood, Cades, Cassatt, Cayce, Columbia, Coward, Dalzell, Darlington, Dentsville, Eastover, Effingham, Elgin, Elliott, Florence, Hartsville, Horatio, Lake City, Lamar, Lexington, Lugoff, Lydia, Lynchburg, Mayesville, Olanta, Pinewood, Rembert, Shaw Air Force Base, Sumter, Timmonsville, Turbeville, Washington, and Wedgefield