In Home Care in Eastover, SC
Are You Interested in In Home Care in Eastover, SC Offered by Comfort Keepers of Columbia, SC?
While no one ever wants to admit they are no longer quite as capable as they once were, the reality is that as we grow older, many of us begin to need more help around the house than perhaps we want to admit. If you find yourself struggling to handle what were once simple tasks such as laundry or keeping your home clean, there is no reason to be embarrassed. It happens to many of us as we age, but at the same time, this does not mean you should start planning to move into a nursing home or assisted living facility. Instead, you might want to consider the many different levels of in home care offered by Comfort Keepers in Eastover, SC.
The big question for most is how to go about learning more about the many types of in home care available in Eastover, SC offered by Comfort Keepers. The fastest way to find out if our myriad of senior care services meet with your needs is to give us a call. Our phones are manned by a team of highly knowledgeable Senior Care Advisors. Their job is to answer your questions and provide you with a wide range of details covering the different types of non medical home care we have to offer our clients.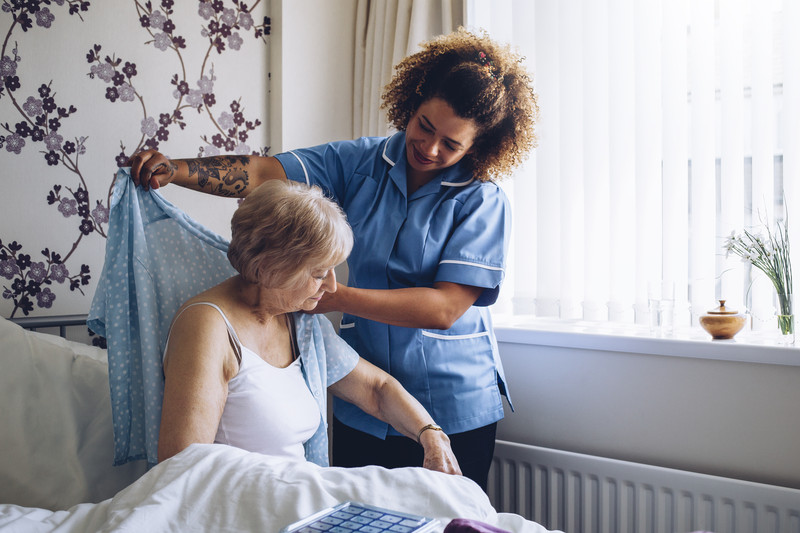 Our In Home Care Starts with a Consultation in Eastover, SC
While you can get a lot of information regarding our in home care icacan Eastover, SC, there is only so much you can learn from a phone call. We have found that the best way to help you learn about our full range of services, is to talk to you in person. Once we have done the best we can to answer your questions on the phone, we can schedule a free in home consultation where one of our Senior Care Advisors will go over your needs, wants, and medical issues in greater detail.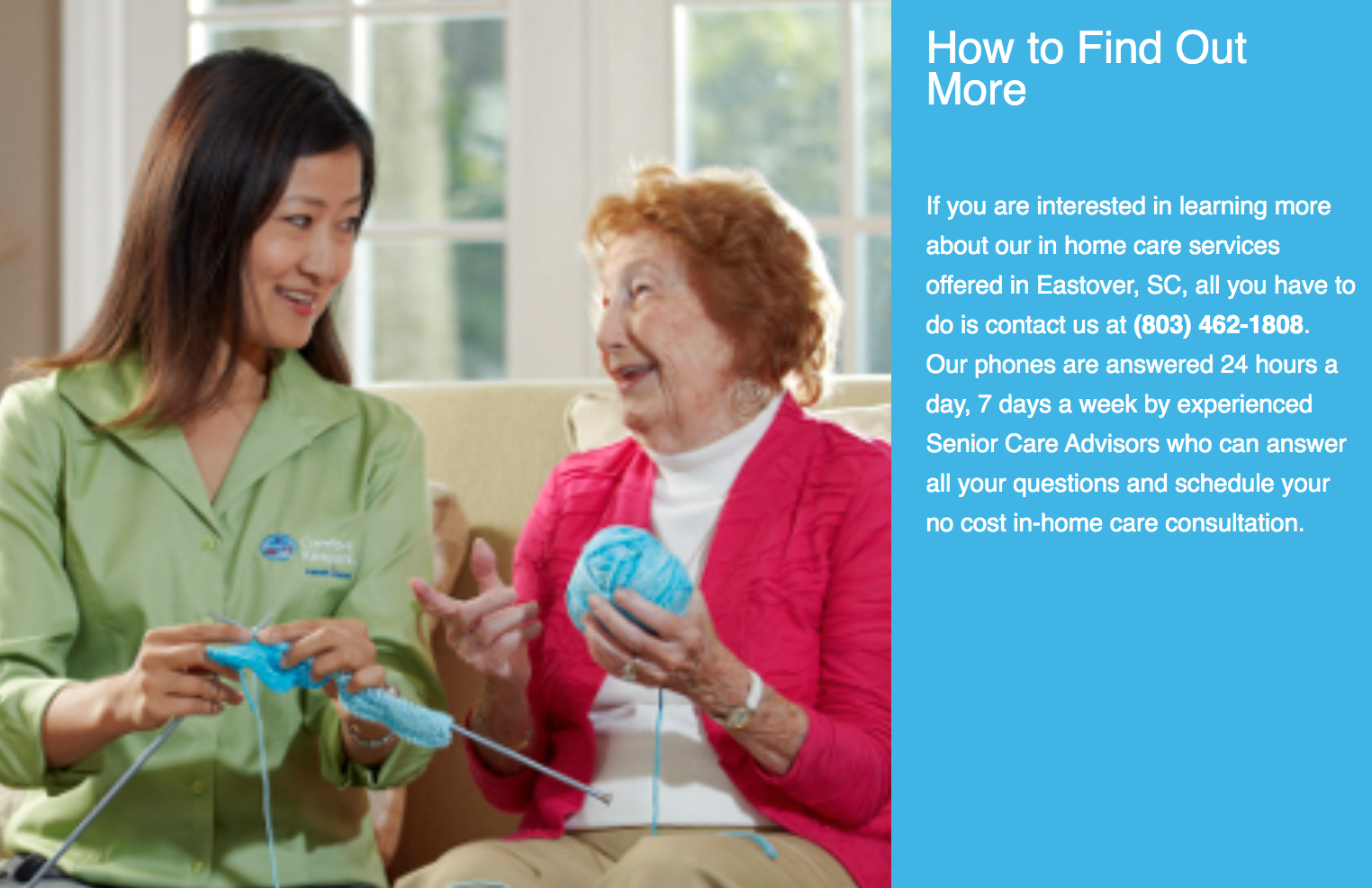 Comfort Keepers In Home Care proudly provides senior care services in the following communities of South Carolina:
Blythewood, Cades, Cassatt, Cayce, Columbia, Coward, Dalzell, Darlington, Dentsville, Eastover, Effingham, Elgin, Elliott, Florence, Hartsville, Horatio, Lake City, Lamar, Lexington, Lugoff, Lydia, Lynchburg, Mayesville, Olanta, Pinewood, Rembert, Shaw Air Force Base, Sumter, Timmonsville, Turbeville, Washington, and Wedgefield