Comfort Keepers Offers Home Care Services For Your Senior Loved One In Dallastown, PA
Localized home care services to keep your senior loved one safe and comfortable at home
Comfort Keepers home care providers are available senior family members and loved ones who wish to continue living independently in the comfort of their own home.
If done right, home care can bring a world of new experiences to your senior loved one. It can allow your aging parent to maintain their preferred routine at home while adding a bit of variety to their schedule through interaction with a caregiver. It can help them improve their physical and mental health through healthy eating, exercising, and enjoying a stress-free lifestyle. It can also enable them to focus on what they love while caregivers provide assistance with all other activities of daily living.
Let us take a look at how Comfort Keepers home care can support your senior loved one as they age at home:
In-Home Care - Allowing your senior loved one to tailor our services to their needs, in-home care can cover a vast variety of activities, from medication reminders to housekeeping.
24 Hour Home Care - For seniors who need assistance round-the-clock, we offer non-stop home care services, catering to all their needs both day and night.
In-Home Companionship - Our caregiving approach focuses on companionship and meaningful interaction with a caregiver, so with us, your senior loved one can gain not just a trustworthy care provider but a dear friend as well.
Personal Care - Including services such as assistance with bathing and dressing, transferring and positioning, and incontinence care, personal care can allow your loved one to enjoy a higher quality of life at home. Our caregivers are all trained to lessen any embarrassment or discomfort that may be associated with these types of services.
Transportation Services - Our home care providers can drive your senior loved one to and from any location in Dallastown, PA. We will make sure that they arrive at their destination safely and comfortably.
Elderly Nutrition - Eating a healthy diet is very important in senior years. We can plan your loved one's meals, purchase their groceries, and prepare nutritious, well-balanced meals for them.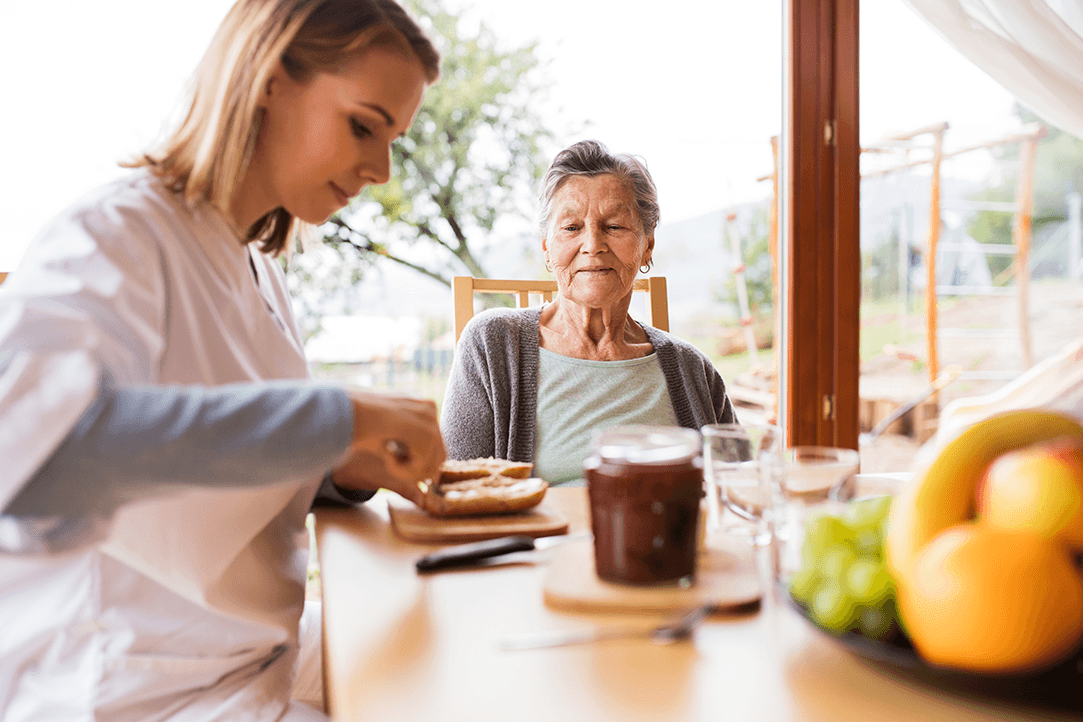 Respite Care - Family caregivers need to take good care of themselves to provide good care for their loved ones. Whenever you need someone to help you out with your responsibilities, Comfort Keepers can step in and look after your parent.
Transitional Care - Regaining strength and independence after a hospital stay is not always easy. With us, however, your senior loved one can recover as quickly as possible.
End Of Life Care - We can provide our assistance and support to your family as your loved one reaches the end of their life, making sure they have everything they need and that they are comfortable during this difficult time.
Dementia & Alzheimer's Care - Our care providers can meet the advanced needs of seniors with any type of dementia, including Alzheimer's disease. We can enhance their safety at home and engage them in various mentally-boosting activities to reduce the symptoms of the condition.
Interactive Caregiving - All our home care services are based on our Interactive Caregiving approach, a concept that lets seniors take an active role in their care through jointly performed activities with their caregivers.
Safety Products - We also offer innovative safety and security devices for your additional peace of mind.
Give us a call today to learn more about our home care provided services and how we can help your loved one! We are here for you!
Dallastown Community Resources