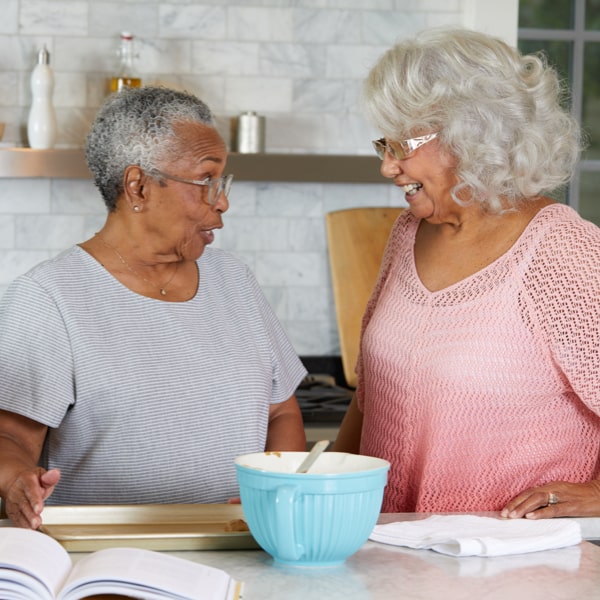 Senior Care Services For Families in King of Prussia, PA
Now seniors and their families have choices
right at home
We believe in our willingness to provide each of our clients with personally customized senior care services that set Comfort Keepers apart from the crowd. We call our form of care, "Interactive Caregiving" because our caregivers provide their clients with both superior care and exceptional companionship every time they are together. From making meals and cleaning the house to bathing, toileting and assistance and grooming, our caregivers are there to help.
Give us a call at (484) 306-3083 to learn more!
Support for your family only takes
When you call for your free in-home consultation, we will send one of our highly-knowledgeable Personal Care Managers to see you and your loved ones. Their mission is to work with you to develop a working care plan that will provide your loved ones with the services they need, when they need them. We never make you sign up for services that your loved ones do not need.
Only The Best
We choose our caregivers not just for their ability to do their jobs, but for their friendly demeanor and ability to interact with their clients. Our caregivers treat all of their clients with the dignity and respect they deserve. Our goal is to ensure each client is treated with the same respect as they would want to be treated.
Our Care Options
In an effort to assist our clients with the goal of living independent and healthy we strive to offer a wide range of senior care services designed to meet most of the needs that seniors have as they age. We can offer care in a part time capacity designed to offer seniors a few core services that they may struggle with or we can provide full time care.
Our options Include:
Learn More
If you would like to learn more about our senior care services and see if we are the right fit for your loved one the best place to start is to contact us online or give us a call at (484) 306-3083. We can provide you with much of the information you might need over the phone and we also offer free in-home consultations designed to take you through the entire process of learning about our care services and how our customized plans can help you provide the best care for your loved one.