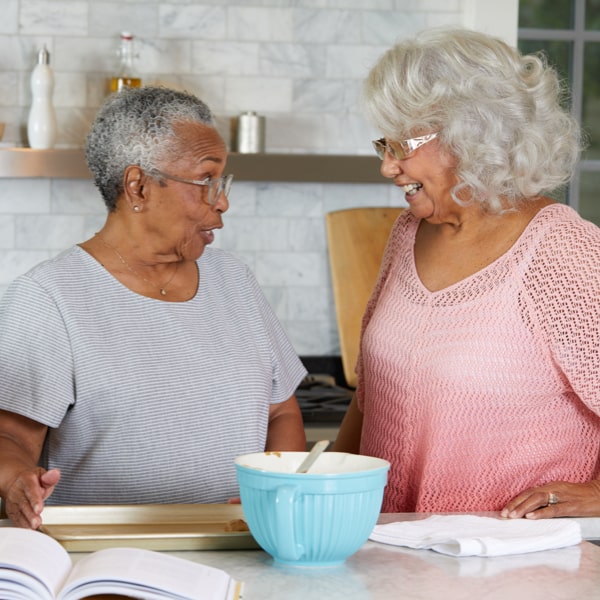 Senior Care Services & Solutions in Eugene, OR
Learn more about your choices for senior care at home in Eugene, OR.
Senior Care Services From Comfort Keepers Of Eugene, OR
Aging adults in Eugene, OR have options for senior care at home
All of our senior client's interests, care needs, health, and housing situations are unique. That is why Comfort Keepers of Eugene, OR will provide a variety of personal, companion, and home maintenance senior care services, helping your loved one enjoy the quality of life he or she deserves, in the comfort of their own homes.
Senior in home care is not often talked about, which is probably why so many people are not quite sure what it is exactly. If your loved one is having an increasingly hard time keeping up with household chores, personal care or if they have recently underwent a major medical event, this type of care could be the right solution for them.
The job of a caregiver is to work with your loved one to find ways to help them stay as independent as possible through senior care services. Assisting your senior loved one with our Interactive Caregiving program, our caregivers will do everything they can to improve the quality of their life.
It is important to note at this point that caregivers provide non-medical home care. This means that they are not medical professionals certified to prescribe treatment to your loved one. The realm of their work is nonmedical, but having a caregiver around could significantly improve your loved one's health. This is because a caregiver can make sure that your loved one is following their doctor's prescribed therapy and taking their medication on time.
However the work a caregiver does not consist only of preventing your parent from falling or making sure they take their medication on time. Care professionals can help your parent take care of household tasks. This includes things like light cleaning, taking care of the trash, cooking dinner or changing light bulbs.
Caregivers can also run errands for your parent. This includes going to the grocery store, post office or picking something up that your parents ordered.
One of the best thing about care at home is that it will help your parent feel much less lonely. Human beings are social animals, and we are simply not built to spend our lives alone. Having a caregiver around could help your parent flight feelings of loneliness and depression. 
From transitioning home to dementia care, Comfort Keepers of Eugene, OR will provide your family with quality senior care services. Give us a call today at (541) 214-4788 or Contact  to learn more about our care services.