Meet Our Senior Caregivers in West Chester Township, OH
Our West Chester Township senior caregivers are uniquely qualified and ready to help your loved one.
If you are currently researching your home care options, be sure to not only ask about the range of care services offered and the company's credentials but also about how they choose their in-home caregivers and the training they go through prior to working with your loved one. At Comfort Keepers of West Chester, the answers to these questions are what truly set us apart from the competition. We offer not only a wide range of exceptional care services but those who provide these care services are carefully selected, highly trained and regularly participate in continuing education regarding home health care and the elder care community.
Each and every member of our senior caregiver team is compassionate, professional and highly-skilled. At Comfort Keepers, we undergo a rigorous screening and interviewing process to identify the best possible in-home care providers and only those persons who pass this process go on to complete our specialized training and deliver our special brand of home care and become at home caregivers. All Comfort Keepers pass extensive background checks and complete continuing education. They are bonded, insured and covered by workers' compensation insurance to protect our clients and their families.
 
But at Comfort Keepers, we believe that what truly sets each of our at home caregivers apart is their natural gift for caring for others. By choosing our team of at home caregivers, you can rest assured that your loved one is receiving the best care possible.

Linda Spitzer
Territory Manager
Linda has been with Comfort Keepers since August 2001. Linda has prior experience in scheduling and office administration. In her current role as Office Manager with Comfort Keepers, Linda is responsible for a variety of management duties and overseeing the day to day operations of the West Chester Office. Linda enjoys knowing that she is working for a top-rated Home Care Agency that cares deeply about the clients they service.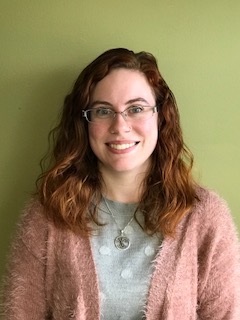 Elisabeth Pittman
External Client Care Coordinator
Joined Comfort Keepers May 2017
Certified Nurse Assistant- 4 years experience as a caregiver
My position at Comfort Keepers is as the Client Care Coordinator for the West Chester office. My main responsibility is to set up new clients for our services. I also keep our clients Plan of Care up to date as things change. During orientation of our new caregivers, I train them in the skills they need on a daily basis with our clients.
I like working with Comfort Keepers because I believe they give their clients the best in-home care. I strongly believe in keeping our family members home for as long as possible to give them better quality of life.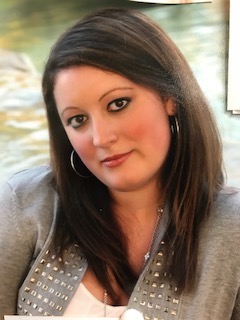 Lindsey Spitzer
Internal Care Coordinator
Lindsey started as a caregiver in December 2016, she moved into the office in mid-2017. She currently does scheduling, administrative work, and internal client care coordinating. She helped take care of her grandmother with advancing Alzheimer's until she moved into a memory care facility in Tennessee to be closer to family. She enjoys providing quality care for those in need.
Interested in joining the Comfort Keepers West Chester Township care team?
We offer competitive compensation, a highly flexible work schedule, and opportunities to impact someone's life in a meaningful and fulfilling way. Whether you're looking for a part-time job senior care job or the start of a new career, we'd love to hear from you.
Browse Jobs