Welcome to Comfort Keepers Home Health Care Agencies of Hilliard, OH and Surrounding Areas
Learn more about why we are one of the top recommended home health care agencies in Hilliard, OH.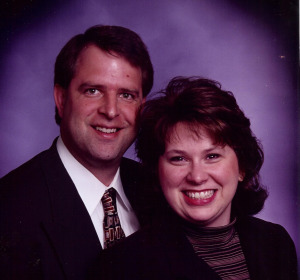 After many years of working in a corporate environment, the husband and wife team of Tina and Bill Mrukowski began their search to open an ethical business that would positively impact people's lives. After considering many companies, they made the decision in 2002 to open a branch of Comfort Keepers home health care agencies in Hilliard, Ohio based on personal experiences.

As a child, Tina's family owned a handyman business. Tina's dad would be asked by his senior clients to make a house call in the evening to "fix" something that was broken. The broken object was not the sole reason for the appointment, the time of day was no coincidence either, because they knew Tina's father would bring his family along to visit while he made the repair. The joy of having children in their home again and the companionship they received lifted their spirits until the next time something needed to be fixed.
Tina was not the only one affected by an elderly person in her life. Bill's grandmother, Millie had a significant impact on his life. When Bill was young, Millie would often babysit providing many hours of laughter and cherished memories. The tables turned in 2007 when Millie required assistance after a stroke and became a client of Comfort Keepers. This was now Bill's opportunity to look out after her until her passing in 2012.

After caring for hundreds of senior clients with Comfort Keepers of Hilliard, OH, a reputation as one of the highest quality home health care agencies has been established by Tina and Bill. They put a personal touch on their business by knowing each of their clients and Comfort Keepers.  
Awards and Recognition
Better Business Bureau Accredited Business with an A+ rating for over 16 years
2013 Operational Excellence Award
Owner is former two year term representative of the National Comfort Keepers Advisory Committee
Associations
Lions Club International 
Society of Certified Senior Advisors
National Private Duty Association
Franklin County Task Force on Aging
Health Care Marketers Networking Association
Proud Supporters
To learn more about our awards, associations and accreditations, call us at (614) 300-1022 today. Comfort Keepers home health care agencies of Hilliard, OH would be happy to provide you with additional information regarding our industry-leading In-Home care services.