Do you qualify? Find out.
---
In Home Caregivers for Seniors in Tryon, NC
Learn more about what we look for in our in home caregivers in Tryon, NC and the surrounding areas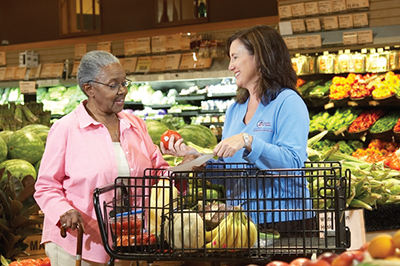 At Comfort Keepers Home Care, we look for in home caregivers who want to do more than prepare lunch, dust the furniture, or help a client get ready for the day. Rather, we train our caregivers to practice Interactive Caregiving™, our unique approach to home care that encourages seniors to be active and engaged in their care plans. 
Our caregivers will include your senior loved one in household tasks and activities as much as possible, whether they are finding recipes and cooking together, doing puzzles or reading books, or even attending community events. 
Search Available Jobs Learn More
Below are some of the characteristics we look for in a caregiver:
Creative & Encouraging
Resourceful & Self-motivated
Exceptional Communication Skills
Confident & Outgoing
Professional & Discrete
Flexible & Patient
Honest & Respectful
Organized & Punctual
It's also important that our in home caregivers are able to:
Accept constructive criticism
Solve problems as part of a team
Understand and respect procedures and protocol
If you have the characteristics of a compassionate caregiver and want to pursue a career that compensates you fairly, offers opportunity for growth and provides a daily dose of personal satisfaction, look no further. To learn about joining our team in Tryon, NC and the surrounding areas, please call us today at (828) 436-1994 or contact us online. We are hiring in home caregivers on a daily and look forward to hearing from you.