Comfort Keepers Live-In Home Health Care Services Now Available in Cornelius, NC
Learn more about our live-in home health care services today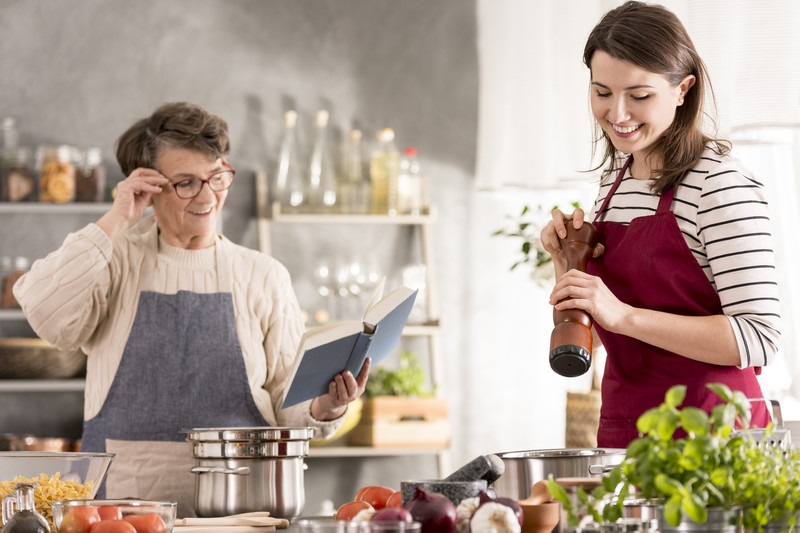 Do you have a loved one who requires full-time care but does not wish to enter into an assisted living facility? If so, Comfort Keepers serving Cornelius, NC may be able to help. We offer compassionate live-in care services so your senior loved one can remain in the comfort of home while still getting the care they need.
When you begin your in home health care services with our agency, we will do an in-home assessment to determine the level of care your loved one will require. This will include information about his or her living situation, health, diet, personality, schedule and much more. If your loved one is a good candidate for live-in care services, we will begin the process of assembling a small team of trusted caregivers to provide help around the clock.
Consistency and trust are important components to developing a good caregiver match and creating a team to provide that care 24 hours a day requires understanding the many components of your loved one's care. All of our caregivers undergo strict background checks and are bonded and insured to provide peace of mind.
Much like standard care, we provide a basic set of assistance. However, with live-in care, we ensure that health and safety needs are met around the clock. You never have to worry that your loved one is left unattended or in unsafe conditions. Included in our in home health care services are the following:
Companionship and around the clock monitoring
Dietary compliance monitoring
Meal preparation and feeding
Grocery shopping and errand running
Mobility and positioning help
Bathing, dressing and hygiene tasks
Toileting and incontinence care
Medication reminders
Light housekeeping, laundry and linen changing
Assisted transportation
Are you ready to learn more about our in home health care services? Contact our office serving Cornelius, NC today for more information. We are available online through our Contact Us form or by phone at (704) 216-1152.