Welcome to Comfort Keepers In Home Care
Industry-leading care for seniors in Peekskill, NY, and the surrounding areas
Looking for care for yourself or a loved can feel overwhelming. Fortunately, Comfort Keepers in Peekskill, NY, is a leading provider of in home care services. Our caregivers are professional, compassionate, and well-trained. Whether you or a loved one needs assistance for a few hours a week or 24/7, we are ready to help. 
Our services include:
---
Our expert care coordinators create a customized in home care plan for every client that is unique to their needs, abilities, and preferences. It's comprised of personal and companionship care services, such as light housekeeping, meal planning and preparation, transportation, hygiene and grooming, bathing, mobility, and even toileting and incontinence. We ensure that your loved one lives a higher quality of life while remaining in the comfort of their own home.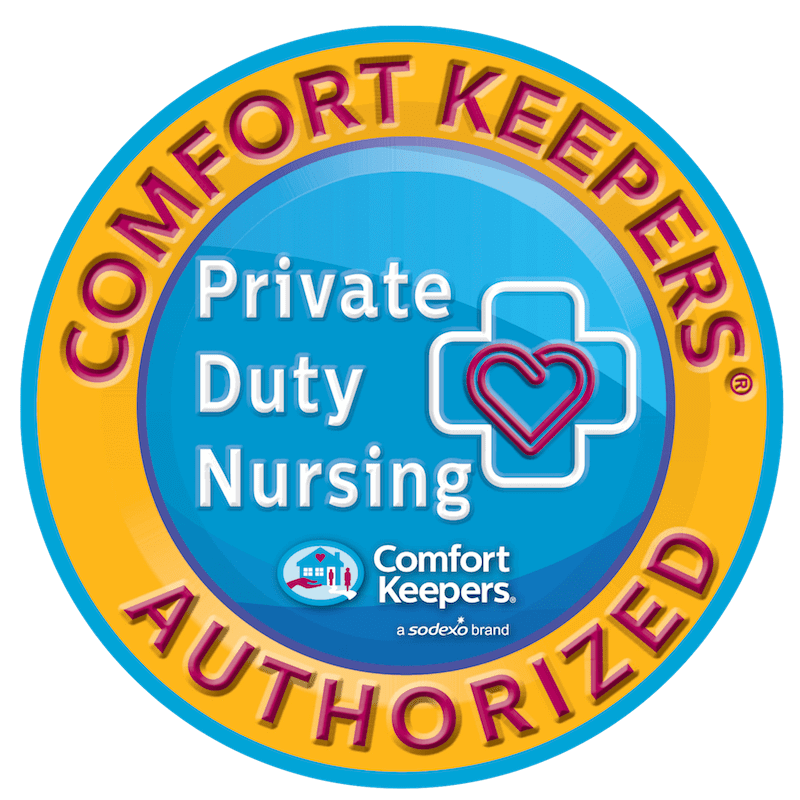 We offer a variety of other care services to suit your family's needs. Transitioning care helps ease the move from a hospital or rehab to the home and improves recovery after surgery. With end of life care, we work with hospice or palliative care specialists to provide comfort and assistance during your family's remaining moments together. After being diagnosed, seniors can remain independent at home with our Alzheimer's and dementia care.
We Can Help Those With Medical Needs Too!
Comfort Keepers in Peekskill, NY is proud to provide private duty nursing services right at home. Our services can complement the work of a home care aide by making sure all of a senior's medical needs are met. We are specially trained to support those with Parkinson's, Alzheimer's, dementia, heart disease, COPD, ALS, and more.
---
NOT SURE WHAT CARE YOU MAY NEED?
If you have worried about your senior loved one living on their own in Peekskill, NY, it might be time to consider in home senior care. Begin the process by taking a short survey to help you better understand when the time has come to pursue care options.
---
Our care is not just for seniors, but the whole family. We can ease the burden of home caregivers looking after their mother or father with respite care. Take as much time as you need to recharge, since you must take care of yourself first before you can care for others. We can help any hour of the day, and our services can be scheduled for as little as a few hours a week up to an extended period of time so you can go on vacation and get rest before taking on the role of caregiver again.
What truly sets Comfort Keepers apart from other in home care providers is our Interactive Caregiving approach. We believe, and research proves, that seniors who are actively involved in their care and in their community live happier and healthier lives. This philosophy, combined with our ability to provide care at home, leads to a higher quality of life for the seniors we serve.
Contact us for more information. Someone is always available to answer your questions.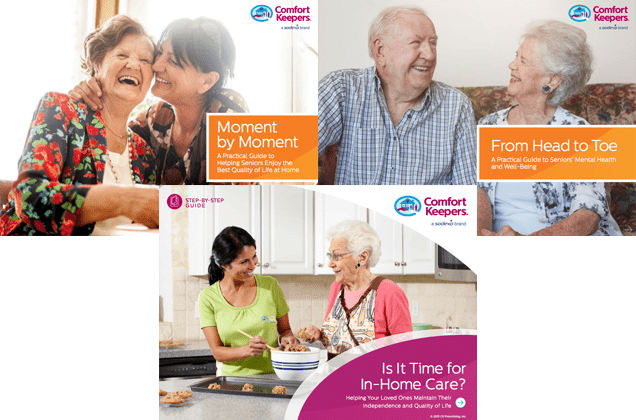 HOME CARE GUIDES
Download our home care guides to help find a solution for providing care for your loved ones. Here are some interesting facts and tips about being the caregiver of the family:
- The average caregiver spends 44.6 hours per week caring for a loved one
- Signs of fatigue from being a the sole caregivers are physical/emotional exhaustion sleep issues, headaches and more
- Make sure to bring a list of questions to your loved one's doctors appointment to get all the answers you need!