Comfort Keepers Northeast Regional Winner
Meet Jon S!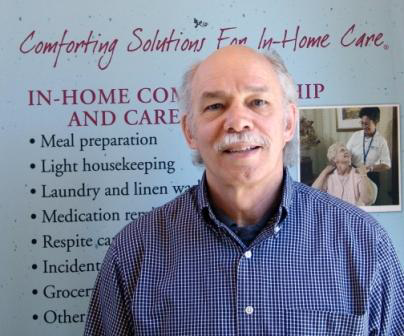 Comfort Keepers® of Flemington, NJ is proud to announce that Jon S was named the Comfort Keeper of the Year in the Northeast Region.
"I am extremely honored to be chosen as the Northeast Region Comfort Keeper of the Year. It is a mark of distinction I did not expect, but one that I am extremely proud of. I simply try to make my client's day a bit more enjoyable. I never considered working at Comfort Keepers as job but rather my way of helping someone less fortunate than me. After meeting my fellow regional winners today, it is a privilege just to be in their company. Any one of them will make a great "Comfort Keeper of the Year."
Congratulations Jon!  We are very lucky to have you part of the Comfort Keepers of Flemington family!