Job Openings: Provide In Home Senior Care as a Home Health Aide with Comfort Keepers of Baltimore, MD
Comfort Keepers Baltimore is building a team of CNAs, Homemakers, PCAs, HHAs and Caregivers across Baltimore and Howard Counties.
All shifts and schedules available. We pride ourselves on offering a rewarding environment with a variety of benefits and competitive compensation and we strive to offer opportunities near your home.
If you have an interest in helping seniors as a home health aide consider an in home health care career
Start a career with an award winning provider by applying to one of our open positions at Comfort Keepers of Baltimore, MD. We work hard to create an environment for every home health aide on our team that allows them to thrive. Those that go on to performing in home senior care can do so confidently with the help of our full training program and continuous education courses. While senior's and their families are important to us, yours is important to us too. That is why we also offer flexible hours, local clients, training, medical and dental insurance and uniforms.
Home health aide openings and other positions are available on a part-time or full-time basis. You will be expected to work directly in the homes of senior's, following a carefully laid care plan that allows them to live independently in a safe and healthy manner. The general in home senior care services you will be providing include:
Personal care
Housekeeping
Transportation
Meal planning & prep
Medication management
In addition to providing these essential services, a home health aide is also there to be one of your senior's greatest companions. Companionship is an important element of in home senior care that many can forget. However, at Comfort Keepers, it is part of each of our services. Every moment is a chance to create a happy memory with a senior, from creating a meal together to looking through family photos. In fact, one of the best things about working with seniors is hearing stories of the past, and learning new things.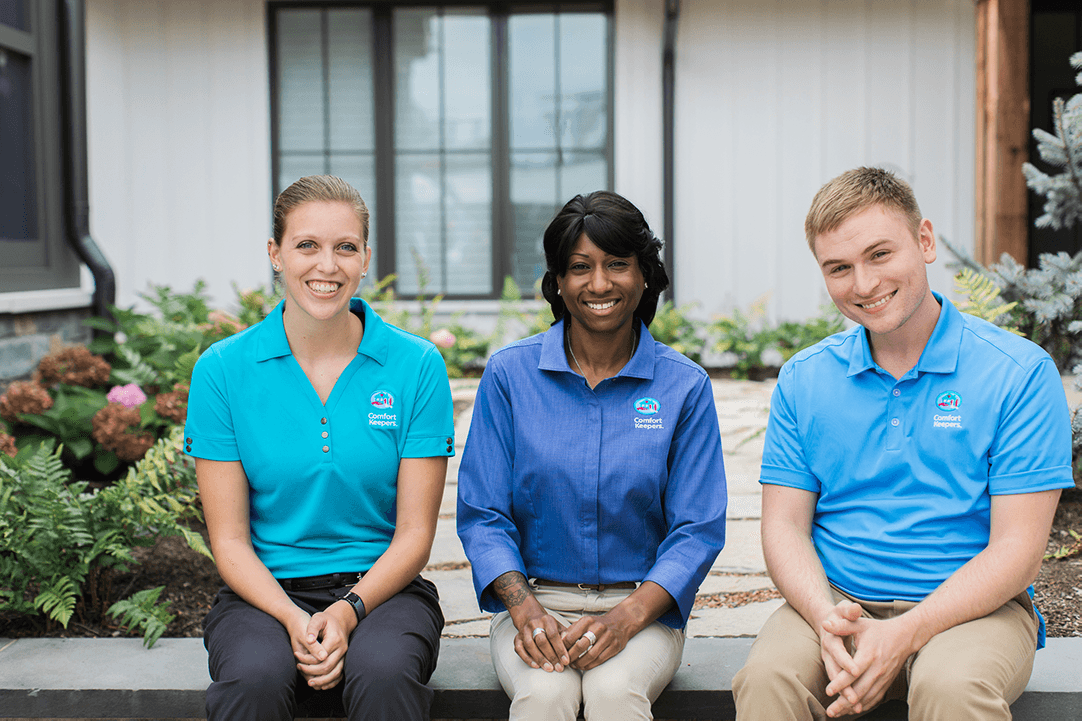 If you have a passion for helping others, and value hard work, integrity, and kindness, consider starting an in home senior care career with us and apply today! If being a home health aide isn't for you, we also offer other positions in our offices to manage services and market our brand.
View Current Job Openings
If you have a caring, loving spirit and like to take an active role in helping others, you possess two characteristics that are essential to being a Comfort Keeper.
If you are a CNA or Caregiver, and have the right stuff, apply now!