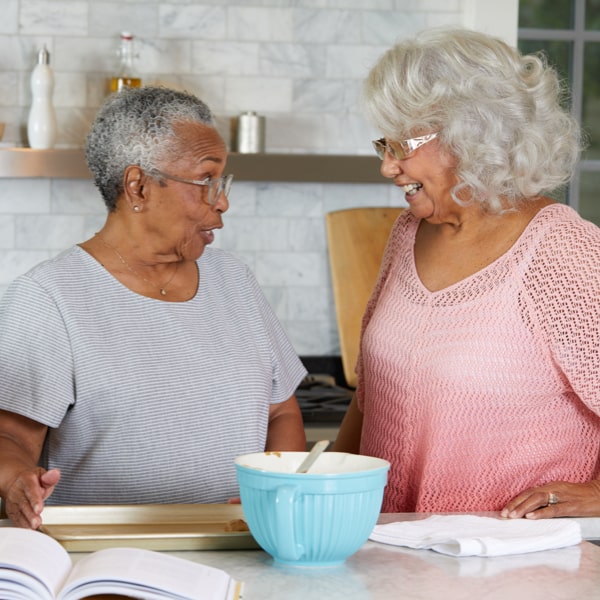 Comfort Keepers Home Care Services in Monroe, GA, and surrounding areas
A wide variety of home care services to support loved ones wishing to remain independent in the place they love the most - AT HOME
Independence is a goal we have been working towards since we were young. As we reach our Golden Years, it may be something we need to hold onto tightly. There can be a number of reasons why a loved one would need help at home. Maybe family members are far away, or their schedules are too tight. They could have suffered an injury that keeps them off their feet to recover or have a chronic condition. There is also the simple fact that they are just getting older and slowing down. This is okay, what counts is that there are options available when it comes to getting help from a team of professionals, such as home care services.
Our Care Plans
At Comfort Keepers, all of our home care services are customized for each individual we support at home. This is because we understand that everyone has their own unique needs, desires, goals, and preferences. In order to better understand of where you require support, our advisors will meet you at your loved one's home. Through an in-person interview, we will be able to draft a plan as well as ensure your loved one's living space is a safe place to conduct at home senior care services. Any hazardous areas will be noted, with tips eliminate them in a report. Should your loved one's needs change at any time, their plan can quickly adapt to change with them.
Our At Home Senior Care Team
When it comes to any type of senior care or home care services, caregiving helping your loved one must be an individual that is not the only kind but demonstrates the utmost professionalism. Finding someone that is just right for your senior can be a difficult task. This is why we are proud to put you in touch with a team of experts you know you can trust.
Anyone that joins our at home senior care team must have references, pass regular drug screenings, pass regular background checks, have a clean driving record, and have a valid license and insurance. They are also trained, regardless of past experience, to deliver our special brand of care. All team members are placed into our continuing education program to ensure they are up to date on their knowledge of care and certifications. This is a top priority to provide the best home care services to you and your loved ones.
If you have any questions about our home care services or would like to take the steps to start creating a plan you can contact us online anytime, or give us a call at (678) 293-4769.