Do you qualify? Find out.
---
Become a Comfort Keepers In Home Caregiver in Stockton, Tracy, CA and the Surrounding Areas
Learn more about joining our in home caregiver team in Tracy, CA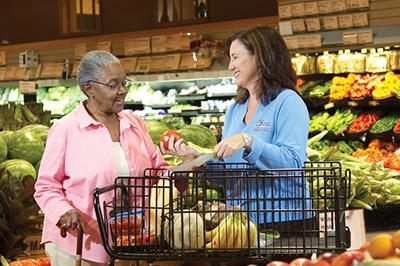 As a Comfort Keeper in home caregiver, you will do more than prepare lunch, dust the furniture, or help a client get ready for the day. These are important, of course, but through our unique approach to in-home care, Interactive Caregiving™, our Comfort Keepers find ways to keep clients active and engaged. Your duties as an in home caregiver could include cooking favorite recipes together, reminiscing over old photos, visiting friends, attending community events, participating in favorite hobbies, taking a walk, or doing puzzles.
We're proud to offer:
Competitive wages
Ongoing growth opportunities
Flexible shifts and schedules
Opportunities to work near your home
Additionally, because Comfort Keepers® is a Sodexo brand, as an in home caregiver you're part of a Fortune 500 Company with endless opportunities. You'll work with a local Comfort Keepers office and reap the benefits of making a local impact while being a part of something bigger.
Our Comfort Keepers Are Our Greatest Asset — We'll Invest in Your Growth
We offer a comprehensive training program, free of charge that includes:
24/7 online training
70+ accreditations
Printable certificates
The program lets you learn at your own pace from over 2,000 unique courses.
If you're interested in learning more about becoming a home caregiver, please give us a call today at (209) 208-4592!