Comfort Keepers of Pleasanton, CA provides top-rated home care for seniors
Comfort Keepers of Pleasanton, CA is a leading home care agency in Pleasanton, California. Our expert coordinators provide our clients with individualized care plans that can make their lives easier and more fulfilled.  We help seniors and other adults live as independently as they can, and improve quality life in their own homes. Helping keep seniors safe is our specialty, and that is what gives family members great peace of mind.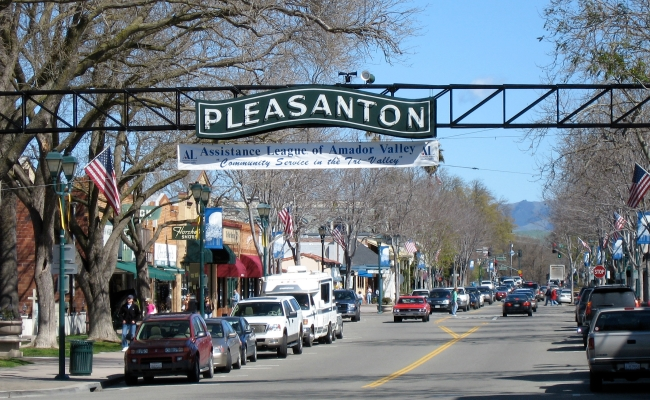 Comfort Keepers of Pleasanton, CA in the Community
Pleasanton is a charming suburb in the Tri-Valley Region of the East Bay Area. It's a family-oriented community and has numerous parks and community events. The downtown area is often the setting for farmer's markets, weekly summer concerts, parades, and festivals. Our Comfort Keepers caregivers regularly take our senior clients to these events. Keeping seniors socially engaged is just as important as maintaining their physical health. Seniors that are socially active tend to live a more fulfilling and enjoyable life. Part of our home care solutions includes our Interactive Caregiving philosophy; keeping seniors engaged to live happier, healthier, and longer lives.
Our In Home Care Services in Pleasanton, CA
Comfort Keepers has been serving the Pleasanton area proudly for years, providing high-quality home care for our senior clients and their families. We provide a wide range of services that are personalized to your own unique situation, such as recovery from surgery, dementia care, or respite care for family caregivers. We often work with clients who may be discharged from Stanford Health Care - ValleyCare Medical Center or Pleasanton Nursing and Rehabilitation Center. We partner with home health and hospice companies to ensure a complete solution for your home care needs. We are here to coordinate a client's care so that we can ensure that they are getting the best possible care out there. We also host a lot of events at the Pleasanton Senior Center.