Comfort Keepers In-Home Senior Care of La Habra, CA
In-Home Senior Care Services for the Residents of La Habra, CA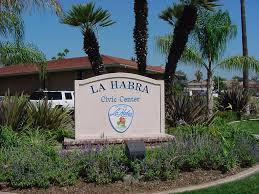 Comfort Keepers of Newport Beach, CA are very proud to present in-home senior care services to the adults and seniors of La Habra, CA. Our senior caregivers specialize in allowing our senior in-home senior care clients to enjoy their later years in the comfort of home and not in a nursing facility. Many individuals do not wish to leave the home in which they've made a lifetime of memories, and our senior caregivers are here to give that ability to the adults and seniors within La Habra, CA. This small city is an amazing place, with a name translates to the "Pass Through the Hills." This 7.4 square mile area is surrounded by an amazing landscape but still boasts a population of over 60,000 people. With an area like this, we wouldn't want to leave either! 
Over the years, our Comfort Keepers have encountered many different situations that require different types of care. This is why we work closely with our senior in-home senior care clients to create a customized care plan that allows them to designate exactly what our Comfort Keepers caregivers will assist them with on a daily basis. Care can also be arranged for a few times a week, it truly depends on the needs of the senior in question. Some seniors require more in-depth personal care services as well as 24 hour home care, and some seniors only need a caregiver to come around a few times a week so that they can get grocery shopping or doctor appointments were taken care of. Whatever your needs, our interactive caregiving experts will be sure to incorporate your needs into the plan so that you or your senior loved one is able to experience a higher quality of life. 
To inquire about our customized care plans for you or your senior loved one, please do not hesitate to call our offices at (714) 450-6494.