Comfort Keepers Senior Home Care Services
Senior home care services & medical alert systems help older adults age in the comforts of home
More Livermore seniors today choose to age at home whenever that's possible. Thanks to our quality senior home care services, aging in place is now a popular option for a lot of elderly folks.
One of the biggest concerns is for the older adult who lives alone. This is a growing demographic, especially among women. Comfort Keepers of Livermore, CA, provide practical caregiver solutions.  Our wide-ranging senior customized caregiver plans are first-rate. Our services exist to support older people who live at home. The care can be basic, personal, or both, depending on circumstances.
How Comfort Keepers Medical Alert Systems Help
Our range of innovative senior technology tools assists seniors when professional caregivers or family members are not around. They're excellent at all times, but especially at night.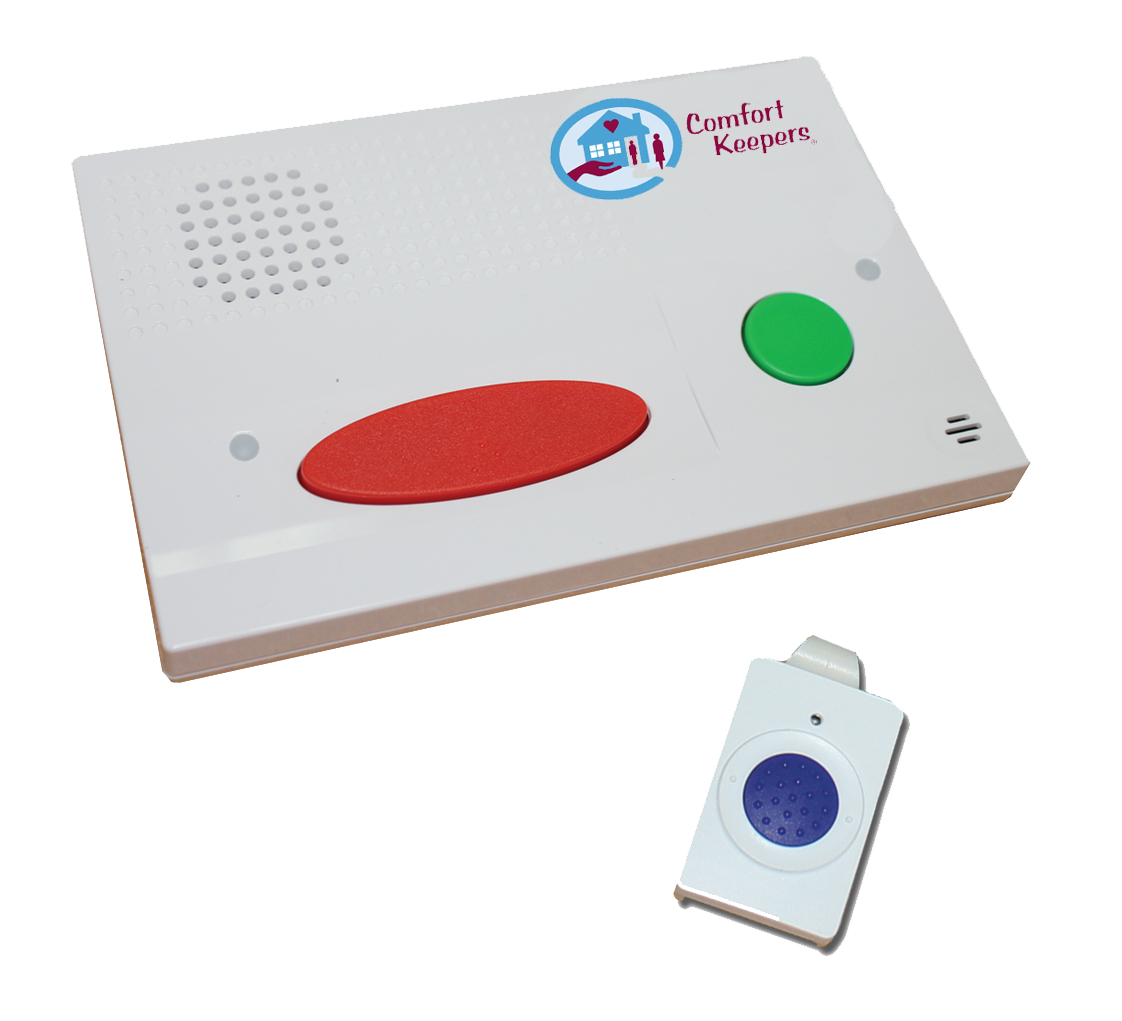 These affordable and potentially lifesaving SafetyChoice® products include:
Home Monitoring Systems
Personal Emergency Response Systems
Medication Safety and Management tools
Around-the-Clock Monitoring Station
The home monitoring systems include special alarms for doors and windows, pressure mats for the bedside, and motion detectors. They also provide real peace of mind for the families of seniors.
The Emergency Response Systems are two-way radios. They offer essential real-time senior home care services if a senior suffers an accident, or finds themselves in danger.
Remembering to take medication on time, in the right amounts, can be a pain. The more there is, the more confusing it can get. Our range of medication control devices ensures these things don't happen.
The round-the-clock Monitoring Station is a godsend. It's a comfort to know there are always professional caring representatives at the other end of the line—in an instant—but that's not all.
Many of the above technology products also connect with the monitoring station. They then send out instant alerts based on their function. This takes senior home care services up to a new level.
This is just a brief introduction to our senior home care products. Contact us to discover all the safety and security benefits these innovative tools can provide for you or a loved one. You can also schedule a no-cost consultation to discuss our in-home care solutions by Comfort Keepers.
Our high-quality, affordable senior home care services strive to keep the city's older folks at home for as long as possible. Call us at (925) 233-6048 to learn more.
Seniors living at home alone can face risks.
For instance, the risk of falling can be a threat to a senior's health and quality of life. But no less critical, a dose of medication could be missed, or overdosed. Additionally, for those with dementia, wandering off or engaging in a dangerous activity can put them in harm's way. 
Consequently, many families face this dilemma: balancing respect for a loved one's independence with a desire to provide them with home care. No one wants to be overbearing, but all families worry about the time between visits when their loved one is alone. 
Comfort Keepers offers more than in-home care, we also help seniors and their families overcome these challenges with our full line of in-home safety devices.
Contact Us
Medical Monitoring Systems
Disclaimer: Products may vary by location
Schedule a Free In-Home Consultation
A Comfort Keepers home visit will help determine the specific needs and demonstrate how these care products can help your senior stay safe while maintaining independence in the home.
Schedule a Free In-Home Consultation