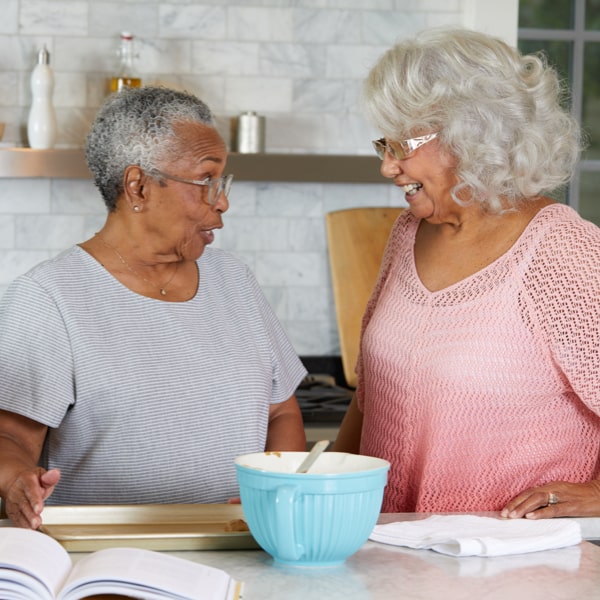 Senior Care Services by Comfort Keepers of Anaheim, CA and the Surrounding Areas
Comfort Keepers Senior Care Options
Comfort Keepers of Anaheim, CA offer a wide variety of services that are designed to help seniors live healthy, active, happy and independent lives. Contact us and let us know which care plan would be the best choice for your loved one.
In Home Care
If your loved one needs some assistance with everyday tasks, our senior care providers will gladly help them with activities such as bathing, grooming, dressing, toileting, feeding, meal preparation, grocery shopping, laundry, medication reminders, and other tasks.  This way your parents will keep as much of their independence as possible.
Respite Care
It's perfectly normal that caregivers need some rest after their everyday jobs. This is where our respite care services step in. Comfort Keepers senior care services can provide in home care services to your loved one so their primary caregiver can take a break and have some time to themselves. We provide these services on a regular or occasional basis.
End of Life Care
It is never easy to face a loved one's mortality. Our end of life care will give you the opportunity to make the most of the time you have left with them. Comfort Keepers will provide your loved one with care and make their last days as comfortable as possible. Our highly-trained specialists work with medical providers and to ensure all of your senior's needs are met.
Dementia and Alzheimer's Care
Seniors who suffer from Alzheimer's disease or other forms of dementia require a special type of senior care which usually cannot be provided by a family caregiver. Comfort Keepers can make sure your loved one leads a happy and safe life despite their condition. Our highly trained professionals will assist your senior with everyday activities.
Transitioning Home Care
Many studies have shown that seniors faster recovery from surgery at home than in a hospital. Transitioning home care can help your loved one avoid hospital readmission. Our caregivers will drive your parents to the doctor's appointments and be in contact with medical professionals if needed.
Interactive Caregiving
Our goal is to keep your loved one happy, healthy and satisfied. Comfort Keepers recognize that it requires more than health care to keep a senior fully engaged in life. We strive to ensure your loved one has the highest quality of life possible by promoting activities that stimulate them on a physical, mental, social, and emotional level.
If you would like to learn more about our senior care services, call Comfort Keepers in Anaheim, CA, today at(714) 465-5235.