Contact an office in your area »
December 11, 2014
Act Your Way Healthy
Most senior centers and retirement homes have numerous arts activities to engage their members with the belief that these types of activities promote wellbeing. Research to support this theory has, until recently, been scarce, and most of the information we have on the benefits of arts on wellbeing come from anecdotal sources. That is about to change.
The National Institute on Aging has taken an interest in the topic and has begun to work with agencies such as the National Endowment for the Arts (NEA), the National Center for Complementary and Alternative Medicine (NCCAM) at the National Institutes for Health (NIH), and the NIH Office of Behavioral and Social Science Research (OBSSR) to find out just how profoundly the arts influence senior wellbeing. Early study results are promising.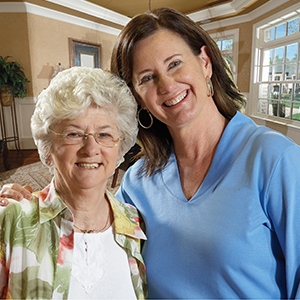 In one study conducted in Chicago-area retirement homes, researchers randomly split participating residents into one of three groups: an acting class, a singing class, and a control group on a waiting list. Prior to the classes beginning, the researchers took measures of participants' cognition and psychological health. They also measured the participants' overall quality of life and ability to perform everyday tasks.
Participants who were not in the waiting list group engaged in classes for a total of eight hours during a four-week period. At the end of that time, researchers again measured the participants' cognition, psychological health, overall quality of life (e.g. material and physical wellbeing, social community, and civic activities, relationships with other people, etc.), and ability to perform everyday tasks. They found that the acting group showed the most benefit with greater increases in their cognitive measures.
Both the singing group and the acting group experienced equal improvements in quality-of-life measures. Even better, these improvements were long lasting and had not diminished when the researchers followed up four months later. This study's results were also replicated in later studies.
While scientific proof supporting the arts for health and wellbeing is still being gathered, one thing is certain: at the very least engaging in arts activities provides older individuals with creative outlets and social benefits. Ample research touts the benefits of social engagement and its association with overall wellbeing and longevity. The arts are just one more avenue that seniors can take to be an active part of their communities.
References
National Institute on Aging. (May 29, 2013). At the intersection of arts and aging. Retrieved from
http://www.nia.nih.gov/newsroom/features/intersection-arts-and-aging.
Zambon, K. (November 13, 2013). How engaging with art affects the human brain. The American Association for the Advancement of Science. Retrieved from
http://www.aaas.org/news/how-engaging-art-affects-human-brain.
---

Contact an office in your area »
Sign up to receive helpful info right to your inbox.
We understand choosing an in-home care provider can be a difficult decision, and we want to make your journey as easy as possible. We're here to support you by providing helpful senior care tips and information on in-home care and senior health and wellbeing topics.