Executive Bios
Carl McManus
Chief Executive Officer, Comfort Keepers, North America
Carl McManus joined CK Franchising, Inc. in January 2014. Carl began his career in public accounting in New York with Arthur Andersen and Co. as a certified public accountant. He also worked as a management consultant with Deloitte in Los Angeles. His experience includes several years with YUM! Brands in operations and franchising, and he was a director in Acquisitions and Divestitures during Taco Bell's re-franchising process, transforming the network into a franchise business model. He also worked for Gateway as a Director for Retail Strategy and focused on growing the business-to-business market through their Country stores.
He has spent the last several years working with private equity, focusing on company operations, franchise development, and strategy. Carl earned a Bachelor of Science degree from the University of North Carolina-Chapel Hill and a Master of Business Administration from the Harvard Business School. He enjoys playing basketball and the great outdoors.
Martin Ng
Global Chief Information Officer (CIO) of Home Care Domain
Martin Ng became Global Chief Information Officer (CIO) of Home Care Domain in February 2016. He has provided strategic direction and leadership to the Information Systems and Technology (IS&T) team.
Known for his strong people development skills, Martin has been a valued employee of Sodexo since 2001, working in variety of IS&T, Finance, and Operational roles. In these roles, he has accumulated a wide knowledge of design/development, and deployment of operation optimization systems and customer-facing technology. In addition to these business-facing systems, Martin was also responsible for the Sodexo's core systems, such as the Supply & Food Management System, Payroll, HRIS, Benefit Administration, Time and Attendance, and Health and Safety Management.
Martin obtained both his Bachelor of Business Administration and Master of Business Administration from Trinity Western University. When not working, he enjoys playing ice hockey and spending quality time with his family.
Chris Tepe
Vice President of Franchise Operations
Chris joined CK Franchising, Inc. in 2012 as a Business Coach for New Franchisees and was since promoted into roles within Franchise and Company Operations.
In May of 2019, Chris was named Vice President of Franchise Operations North America where he can utilize his experience working directly with clients and caregivers to serve and influence the entire franchise support team.
Prior to becoming a Comfort Keeper, Chris worked in the restaurant industry for such brands as The Old Spaghetti Factory, Panera Bread, Chipotle and Buffalo Wild Wings. He held many roles in these brands including Director of Kitchen Operations, Director of Area Development and Regional Business Consultant. During his time in this industry he opened more than 75 new restaurants across the country.
He is a graduate of the University of Cincinnati with a Bachelor of Science degree in Economics. He loves spending time with his wife and family, enjoys traveling and being outdoors.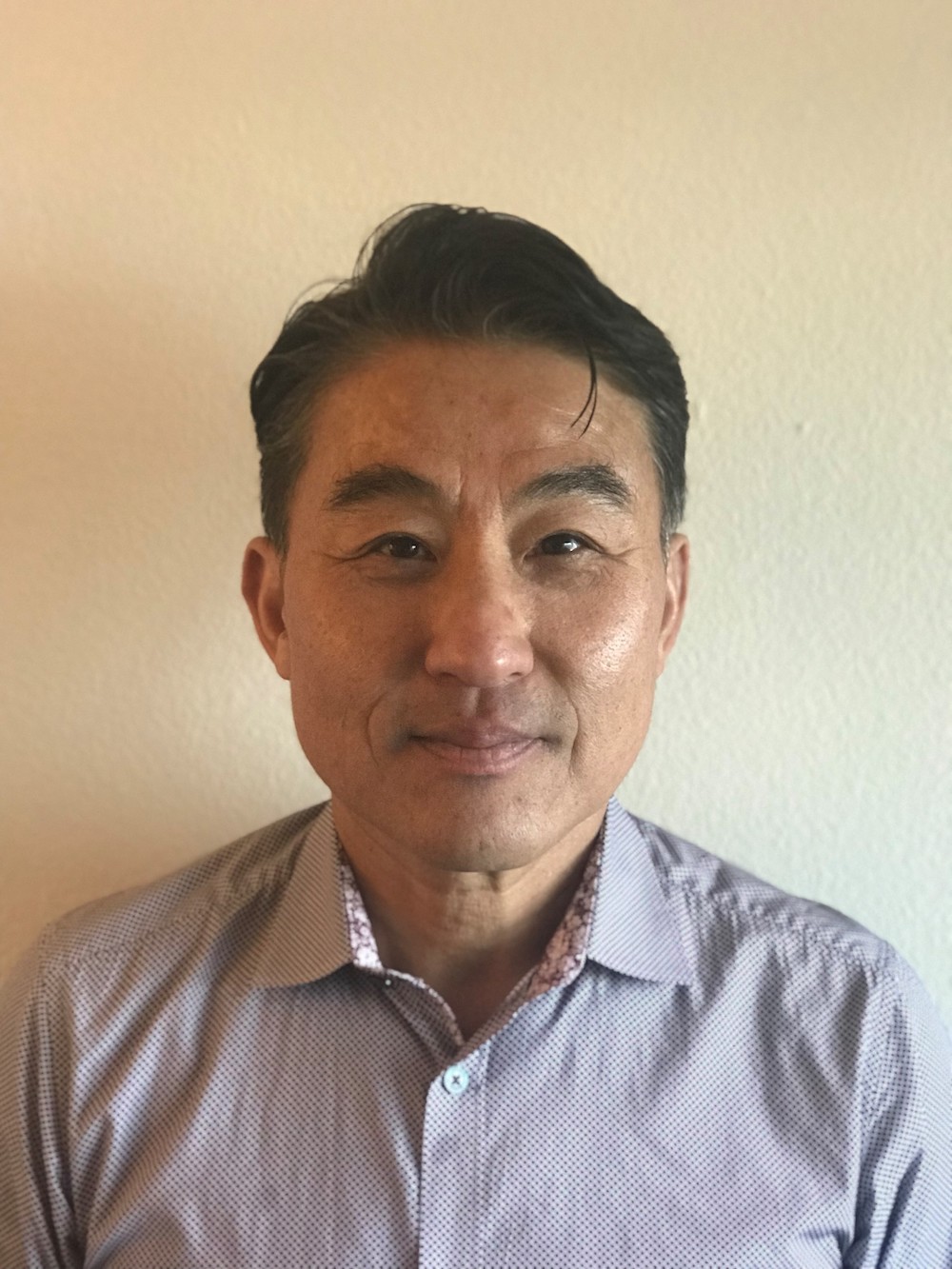 Tony Chung
Vice President of Company Operations
Tony joined CK Franchising, Inc. in June 2017 and leads up our Company Operations.  Upon graduating from West Point, US Military Academy in 1984, he served 5 years in the US Army as an officer in the Armored Branch. His first job in the private sector was with Johnson & Johnson working in the manufacturing & logistics. His multi-unit retail operations experience began with YUM Brand's Taco Bell, managing a group of restaurants in the Los Angeles area. Over the last 25 years, he grew his scope of responsibility to regional management over multiple states' footprint working at Aramark, Blockbuster Video, Bank Of America and Money Mart. 
Tony enjoys hiking, swimming and just being active whenever possible. Tony also earned his MBA from University of Texas, Arlington while working fulltime at Johnson & Johnson.
Saudia Gajadhar
Vice President of Marketing & Communications
Saudia is known for fostering marketing innovation to create unique value for brands that increases differentiation and demand. She has significant branding and integrated marketing experience driving growth for healthcare, hospitality, food and consumer brands such as Comfort Inn, Johnson & Johnson, Sodexo Healthcare, Kellogg's, Campbell's, and Coca-Cola. She received her Master's in Integrated Marketing from Northwestern University and holds a BA in psychology. She is an avid traveler and believer in the power of everyday moments of joy.
Ruth Azanki
Vice President of Finance
Ruth Azanki joined CK Franchising, Inc in November 2020 as Vice President of Finance. She has over 20 years of experience in finance and accounting spanning various industries. Ruth's prior experience is with leading organizations such as Johnson & Johnson, Microsoft and Providence St. Joseph Health. Most recently, she played lead role in transitioning an acquisition from an entrepreneurial management style to the structured approach required by Al Fakher, a Dubai based publicly traded company.
She holds an undergraduate degree in Finance from Rutgers University and an MBA from the Kelley School of Business at Indiana University. She is also a Certified Public Accountant.
Ruth was born and raised in Peru and currently resides in Orange County, CA with her husband, twin daughters and her two Coton de Tulears. She is an avid traveler, concert goer and creative cook.
Alan Kessel
Vice President of Human Resources
Alan joined CK Franchising, Inc. in April 2019. Alan began his career in Organizational Development and quickly transitioned into Human Resources generalist functions. In his over 20 years of Human Resources experience, he has successfully navigated multiple industries at notable Fortune 500 companies including Taco Bell, The Walt Disney Company, Gateway and Bank of America.
Alan has a Bachelors' Degree in Psychology from the University of California, San Diego and a Master's Degree in Industrial & Organizational Psychology from the University of Colorado, Denver. In his free time, he enjoys spending time with his family, traveling, and exploring the great outdoors.
Keith Jardine
Sr. Director of Strategy & Network Development
As the Sr. Director of Strategy & Network Development, Keith provides direction on industry trends, overall strategic direction and the development of strategic partnerships. He also manages the Performance Management Program within the Comfort Keepers Franchising network.
Keith joined CK Franchising, Inc. in 2012. He began his career in finance with Sprint International and has worked in Finance and Strategy roles both in the US and Europe for Fortune 100 companies as well as startup enterprises.
Keith obtained his Bachelor of Arts degree from University of Utah and his Master of Business Administration from George Washington University
In his free time, Keith enjoys skiing, golfing and spending time with family.
Jennifer Berryman
Sr. Director of Operations Service and R&D
Jennifer joined CK Franchising, Inc. in 2019 as Director of Operations Service and R&D. Jennifer has over 17 years in the healthcare and senior care space with experience as an executive team member, consultant, and former business owner successfully piloting innovative ideas and novel approaches in senior care while leading change management.
Before joining CK Franchising, Inc. Jennifer was a multi-unit Comfort Keepers franchise owner in California's Bay Area for 14 years. Her operations helped pave the way for large partnerships, innovative approaches to care, and process improvements. She also worked as a Consultant to CKFI for 2 years working with Company Operations and internal departments. Her career began in healthcare working for Kaiser Permanente with their Division of Research.
Jennifer earned a Bachelor of Science degree in Health Science with a minor in Business from the California State University East Bay. She enjoys spending time with her family, gardening, cooking, and travelling.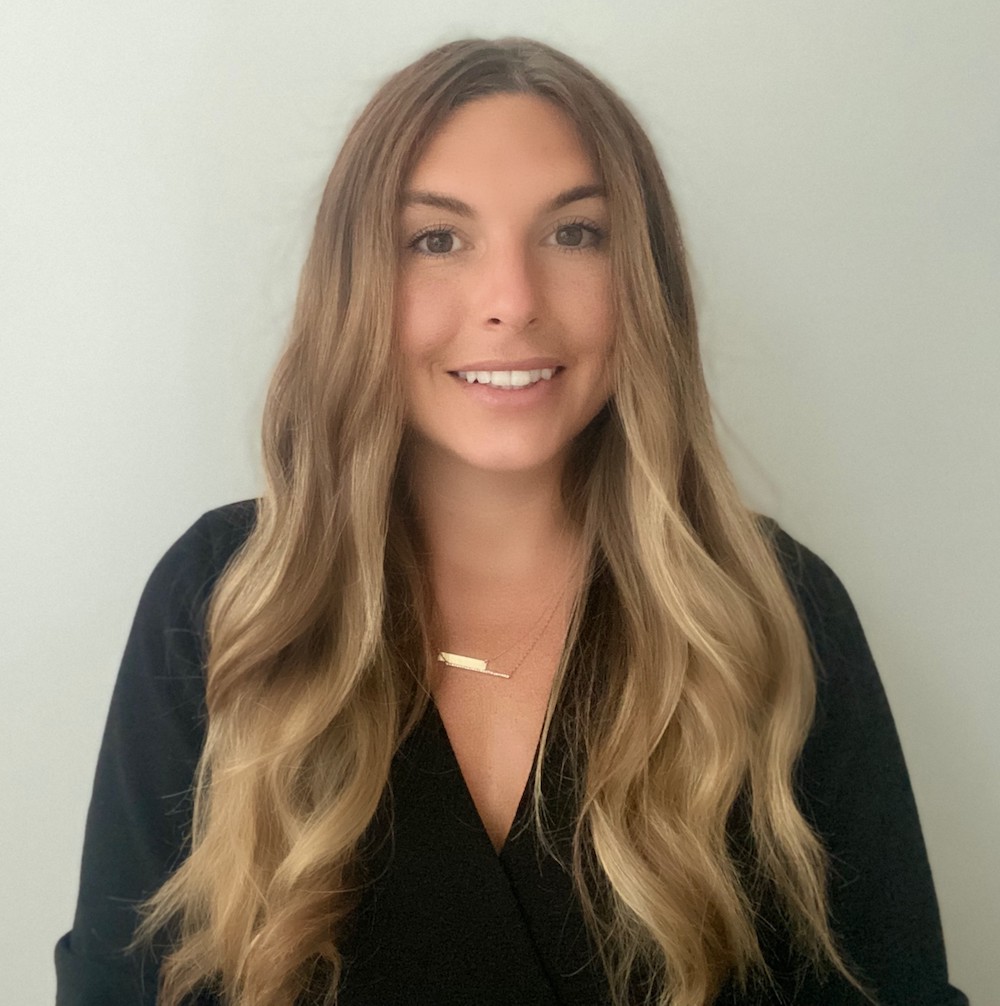 Alexandra Montgomery
Director of IT, Digital & Innovation for North America
Alexandra started with Sodexo 6 years ago as a Business Analyst supporting On-Site services. She transitioned to PHS Homecare division 3 years ago and has been responsible for leading various digital transformation and innovation projects, as well as supporting other front facing technologies that impact the quality of life of our caregivers and clients. Alexandra is a SoTogether Ambassador leading Sodexo's Diversity & Inclusion goals in enhancing intersexual diversity, as well as supporting women's individual and professional growth. Alexandra helps to drive our transversal enterprise architecture, as well as data initiatives, and champions innovation that enhances our customer experiences while also driving agility and efficiency through operational excellence.
Alexandra graduated with honors from Brock University with a degree in Sociology and minor in Business Communications. In her spare time, Alexandra enjoys maintaining an active lifestyle, and supporting various community activities.